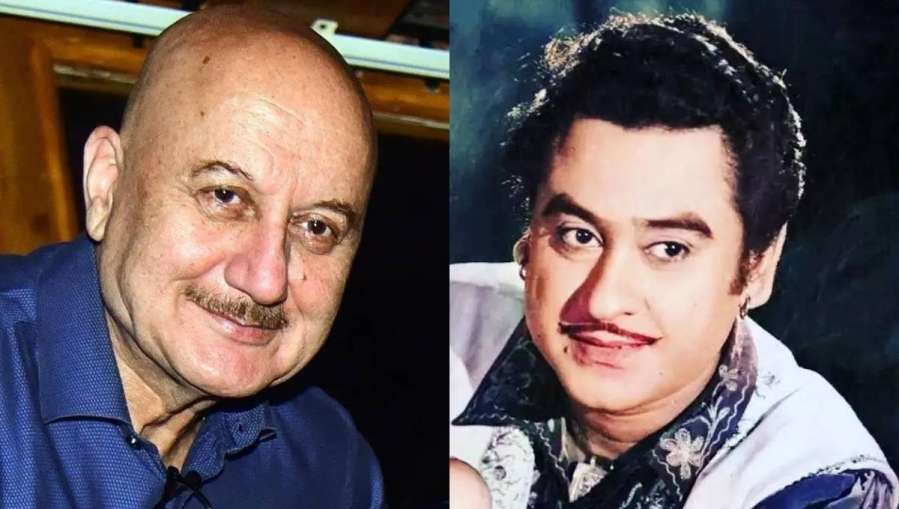 New Delhi: Late Kishore Kumar is also one of the top among the legendary singers whose name is included in the golden history of Indian cinema. He was not only a musician, but also an accomplished actor, writer and producer as well. Just think, can anyone explain his own mistake in front of a personality like Kishore Kumar? Perhaps no one would dare to do such a thing even if they want to, but Bollywood's famous actor Anupam Kher had once done such an audacity. Anupam Kher stopped Kishore Kumar rehearsing for a song and pointed out a mistake in his singing. What happened after this, this entire sentence has been mentioned recently by Anupam Kher himself. Let us know when and what Anupam Kher told.
Actually these days Anupam Kher is busy promoting his film 'Unchai'. For the promotion of this film, he went to Kapil Sharma's show with some of the film's team, where he shared this interesting anecdote related to Kishore Kumar. He told that he is a big fan of Kishore Kumar and always wished to see him sing live. In such a situation, once Anupam Kher got this golden opportunity. This was the second time Anupam Kher was meeting Kishore Kumar during a concert where he was to perform.
Anupam Kher told that he likes the song 'Zindagi Ki Yehi Reet Hai' sung by Kishore Kumar very much and he was eager to hear this song live from him. But before the live, when Kishore Kumar was rehearsing the same song, Anupam Kher was also present there. Then he realized that the song Kishore Kumar was singing, he was singing in another note. Now this song was favorite of Anupam Kher, so he told Kishore Kumar without any fear, "Dada you are singing wrong."
TRP List: Finally the number 1 crown snatched from the head of 'Anupama', know which show became the emperor of TV
As soon as Anupam Kher interrupted Kishore Kumar in the middle of the song and pointed out his mistake, he asked what he was trying to say. Then again Anupam Kher said that he is singing a little differently. Again Kishore Kumar asked him, "Who sang the original song?" So Anupam Kher said on this, "You." Then he asked, "Who is singing now?" Then Anupam Kher said, "You". After this Kishore Kumar said to Anupam Kher, "So what goes to your father?"
Bollywood veteran actress and TV's Ram's sister-in-law Tabassum Govil passes away, industry in shock
Anupam Kher could never forget that sentence related to Kishore Kumar. Even today he is as big a fan of Kishore Kumar as he used to be earlier and even now remembering that incident brings a big smile on his face.
Amitabh Bachchan liked the look of 'KBC 14' contestant, said such a thing in the beach show