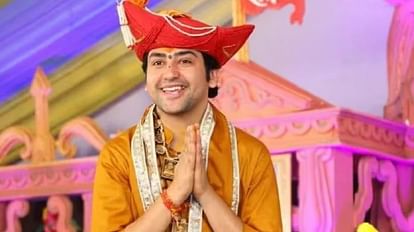 Pandit Dhirendra Shastri
– Photo: Social Media
Expansion
Bageshwardham Sarkar Pandit Dhirendra Krishna Shastri reached Magh Mela on Thursday. Here after taking Sangam bath, he went to many camps and met saints. On the information of his coming to Magh Mela, a large number of people reached for darshan. Due to this, there was a lot of commotion on the sand.
The police administration lost its sweat in handling the people. Many saints including Satua Baba arrived to welcome Bageshwar Dham. Dhirendra Shastri will also take part in Maa Sheetla Kripa Mahotsav going on in Meja's Kunvarpatti in the afternoon. More than one lakh people are expected to reach here. People have started reaching here since morning.
After the Sangam Snan, Pandit Dhirendra Shastri met many saints including Swami Vasudevananda Saraswati. After this he also reached the camp of Swami Rambhadracharya. Prior to this, he stayed in Satua Baba's ashram located at Khak Chowk for a long time and met people.