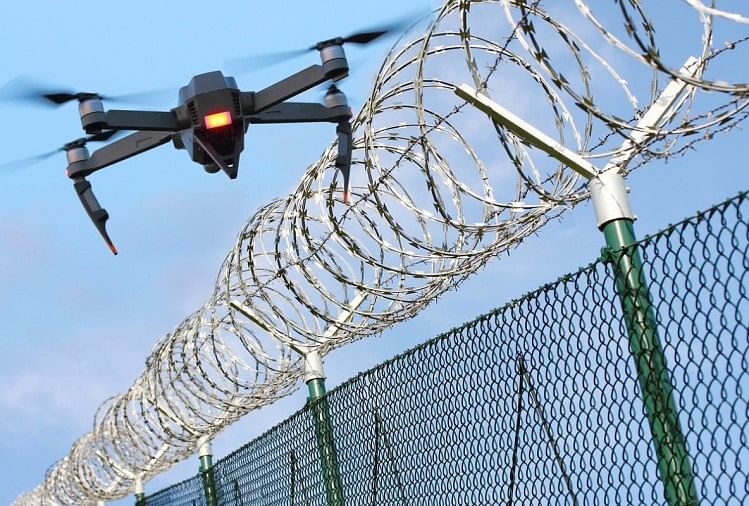 drone (indicative picture)
– Photo: iStock
Expansion
The Border Security Force (BSF) has deployed radar drones for the first time along the India-Pakistan International Border in the Jammu region. With these, the presence of tunnels used by terrorists for infiltration can be detected. Officials gave this information on Sunday.
Recently, a tunnel detection exercise was conducted by the security forces. Under this, indigenously made technical equipment was used to ensure that no terrorist was able to enter Indian territory. These tunnels are also used for smuggling of drugs, arms, ammunition etc.
The BSF has detected at least five tunnels in the last three years along the India-Pakistan International Border along the 192-km Jammu front. According to official data, two such cross-border tunnels were detected in 2020 and 2021, while one tunnel was found in 2022 as well. All of them were found in Indreshwar Nagar sector of Jammu.
A BSF official said, the force has procured a smart technical device to counter the menace in view of the frequent detection of mines on the Jammu front. Multiple radar fitted drones have been deployed in the area to check these covert structures used by terrorists to infiltrate from Pakistan into India.

The radars developed by the Indian manufacturer are being deployed, said officials working here. They use strong radio waves to detect the presence of tunnels and measure their length. Officials said specific details of the radar could not be disclosed, but the new device would greatly aid troops in locating the tunnel. Its effectiveness is still being studied.
He informed that radars have been installed on the drones to provide better access to such areas on this front, where it is difficult for the ground team to reach. Usually hidden tunnels are monitored up to a distance of about 400 meters from the border fence. The drone is remotely controlled by the Anti-Mining Surveillance Team of the BSF. Along with hand-held instruments, the help of flying radar is also taken.

One problem that these radars face is the amount of dust that is generated as the drones fly and they collide with the radio waves emitted from the radar to scan the ground below, an official said. This is a start. New instruments also have to be made precise.