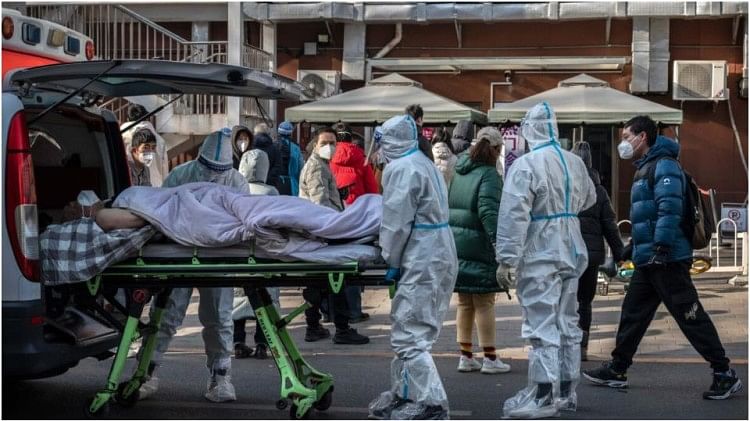 Corona havoc in China
– Photo: Social Media
Expansion
China is ready to do anything to hide the Corona figures from the world. First he stopped sharing daily affairs. Now it has come to the fore that to hide the truth of Corona, China has started putting pressure on the doctors as well. According to information, an advisory has been issued to doctors in China to avoid listing the cause of death as coronavirus.
According to a report, doctors at a Beijing hospital have been asked not to report coronavirus infection as the primary cause of death. This has come to the fore when the death toll from Corona in China is reportedly increasing and there are long queues at crematoria in China, forcing people to perform last rites in the streets.

Doctors warned

According to the report, during a group chat, doctors have been issued a warning regarding the deaths due to corona. In fact, in China, only those people who have corona and die due to shortness of breath are considered to be the cause of death from infection. Apart from this, infection is not considered the cause of death of corona patients with pre-existing diseases. But under the new advisory, doctors have been asked not to mention respiratory failure as the primary cause of death on death certificates. Let me tell you, even after the increasing death rate in the country, China has kept the figures of deaths due to corona a little more than 5000.
WHO expressed concern

Meanwhile, the World Health Organization has accused China of hiding the figures of patients admitted to hospitals, deaths from corona. In a press briefing, WHO Director-General Tedros Adhanom Ghebreyesus said that he is concerned about the increase in corona cases in China. He said, the figures regarding Corona are not coming out from China. This data is useful to WHO and the world, and we encourage all countries to share it. Let me tell you, WHO's emergency director Mike Ryan has asked Chinese officials to share more information about Corona.