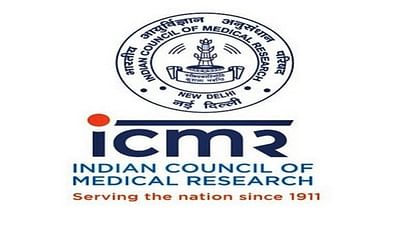 ICMR
Photo: ANI
Expansion
The risk of bladder cancer is four times higher in smokers. According to Globocon 2020, this cancer is the 17th most common in India. Due to this, more than 11 thousand people are dying every year in the country.
New Delhi-based Indian Council of Medical Research (ICMR) has prepared new guidelines regarding the treatment of urinary bladder cancer, on which feedback has been sought. This includes rules from investigation to treatment, which will make it easier for health workers posted in district and community health centers to provide treatment.
A senior ICMR scientist told that 3.57 people per one lakh population in the country are suffering from bladder cancer. Men are getting affected by it more than women. Most of the patients of this cancer are found in Delhi. Here 7.4 people are victims of bladder cancer on one lakh population. It is followed by Thiruvananthapuram (4.9) and Kolkata (4.0). Dibrugarh (1.1) has the lowest. On the other hand, when it comes to women, Delhi is ahead in this too. There is a complaint of bladder cancer in 1.7 women on one lakh population. It is followed by Mumbai (1.1) and Mizoram (1.1).