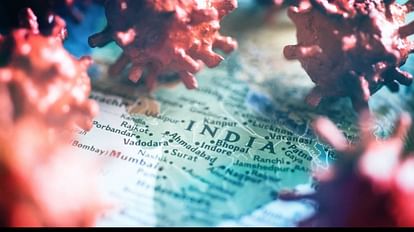 risk of corona infection in india
– photo: istock
Expansion
There is a continuous increase in the cases of corona in the country. Meanwhile, the XBB 1.16 variant has been found in 76 samples of Covid-19. This variant could be the reason behind the recent spurt in COVID-19 cases. This information has been given in the data of the Indian SARS-CoV-2 Genomics Consortium (INSACOG). INSACOG is a platform set up under the Ministry of Health and Family Welfare to study and monitor the genome sequencing of COVID-19 and the variation of the virus. It was formed in December 2020.
How many cases in which state?
INSACOG data shows that 30 cases of this variant have been found in Karnataka, 29 in Maharashtra, 7 in Puducherry, 5 in Delhi, 2 in Telangana, 1 in Gujarat, 1 in Himachal Pradesh and 1 in Odisha. The XBB 1.16 variant was first detected in January, when two samples tested positive for this variant. This variant was found in a total of 59 samples in February. In March so far, 15 samples have been found positive for the XBB 1.16 variant, INSACOG said.
Experts blamed this variant for the increase in corona cases
Some experts have attributed the recent increase in COVID-19 cases to this variant. Dr Randeep Guleria, former director of AIIMS, said that the increase in Covid cases appears to be driven by the XBB 1.16 variant, while influenza cases are due to H3N2. He said, following Covid-appropriate behavior can help prevent the spread of infection in both of them. Most of the cases are not serious, said the former AIIMS director. That's why there is no need to panic now. Guleria also headed the National Covid Task Force.