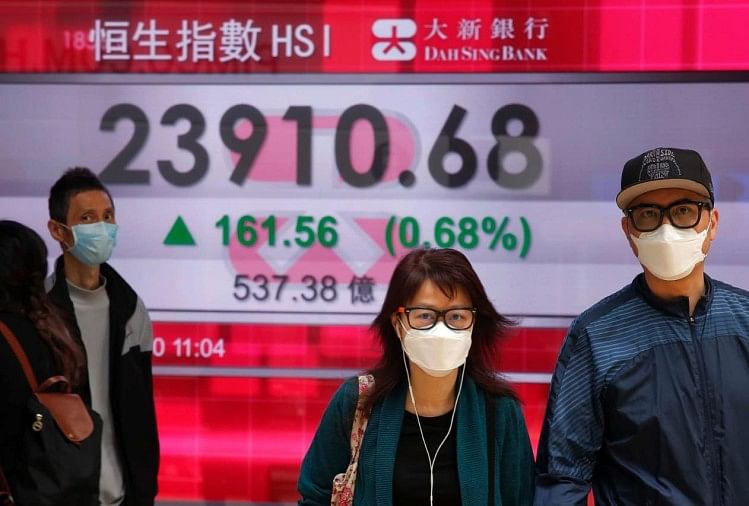 file photo
Photo: PTI
Expansion
The central government has launched a lot of campaigns regarding generic medicines in India, as a result of which the demand for generic medicines has increased on a large scale in the country. But now the demand for Indian generic medicines has started happening outside the country as well. These days China is going through a bad phase of Corona. Meanwhile, the demand for Indian generic drugs has picked up in China. At the same time, Chinese experts have warned that fake versions of these medicines are being sold in the market.
China's National Health Security Administration said on Sunday that it cautioned people against taking Pfizer's paxlovid oral drug. Actually this drug is used to treat Kovid-19, this drug cannot be included in the register of medicines in basic medical insurance, because the price of this drug was kept very high by Pfizer.
Demand for Indian generic drugs increased in China

Due to the acute shortage of Paxlovid, the demand for Indian generic versions has increased through Chinese e-commerce platforms. At least four generic coronavirus drugs — Primovir, Paxista, Molnunate and Molnatris — being made in India have been listed for sale on Chinese e-commerce platforms in recent weeks, fueling demand in China. According to Chinese media, both Primovir and Paxista are generic versions of Paxlovid, while the other two are generic versions of Molnipiravir.
India is the only country which can provide cheap covid medicines

All four drugs appear to have been approved by Indian authorities for emergency use, but are not legal for use in China. He Xiaobing, head of Beijing Memorial Pharmaceutical, told that India is the only country where we can get clinically reliable and affordable Covid medicines with a guarantee. But illegal groups producing spurious drugs have to be stopped. This will badly affect the treatment of patients.

China's health system out of breath

Medicine has grown rapidly in the corona, China's health system is out of breath to meet the needs of 1.4 billion people. The dragon eyeing drug companies is under pressure due to the high cost of drug supply. At the same time, the situation in China is very bad due to Corona. There is a worldwide dispute over the number of deaths here and all countries consider it to be much less than the actual number.
funeral in the street

The present condition of China is so bad that here the government is not even able to arrange for the last rites of the people. Videos being shared on Twitter showed makeshift cremations on the streets. People are seen surrounding a dead body on a road, after which it is set on fire. According to a report, there are long queues for funerals in China. People are being given only ten minutes. It is being said that five times the number of dead bodies are arriving at the cremation sites here.