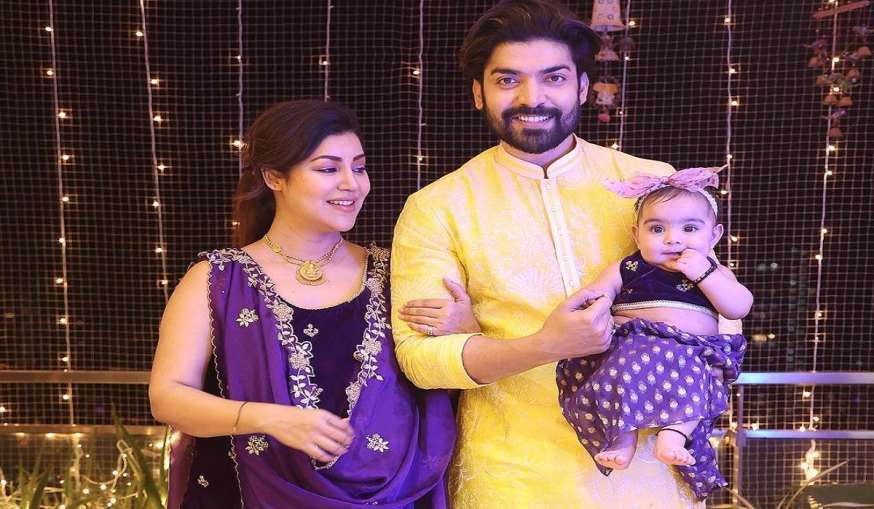 The year 2022 has proved lucky for famous TV actress Debina Bonnerjee. For many years, Debina and her husband actor Gurmeet Choudhary were planning for a child, after which two daughters were born one after the other this year. At the beginning of the year, Debina Banerjee gave birth to her first daughter, whom she named Liana. Debina's second daughter is born only 7 months after the birth of the first daughter. This time's pregnancy was very tough for Debina and her daughter was also born much earlier.
Read also: Ira Khan-Nupur Shikhare Engagement: Aamir Khan's darling Ira Khan engaged with boyfriend, Fatima Sana Sheikh seen in a special way
Recently, Debina Bonnerjee has shared a video on her official YouTube account, in which she has shown a glimpse of the birth of her second daughter to the fans. In the video, Debina and Gurmeet are seen in the hospital, where Gurmeet tells how nervous he is about Debina's delivery. In the video, Debina is seen getting her routine checkup done before delivery. Happiness and nervousness is clearly visible on the faces of both the actors. In the video, Debina has also shown the view of the operation room. Debina's husband Gurmeet was also present in the operation room along with the doctors.
Pankaj Tripathi will play the character of former Prime Minister Atal Bihari Vajpayee, biopic will be made soon
The process of Debina's operation is also shown in the video. Seeing which it is known that how difficult it is to give birth to a child. Debina Bonnerjee has given birth to her second daughter on 11 November. Earlier in April, Debina's first daughter Liana was born. Debina Banerjee and Gurmeet Choudhary became household names after playing the roles of Sita and Ram in the mythological TV serial 'Ramayana'. It was during this serial that there was a cup of tea between the two and in the year 2011, both of them got married. Debina and Gurmeet stay connected with fans through social media and also share updates related to their lives.
Arbaaz Khan's girlfriend Giorgia Andriani became romantic with Gurmeet Chowdhary, song 'Dil Jasse Zinda Hai' went viral