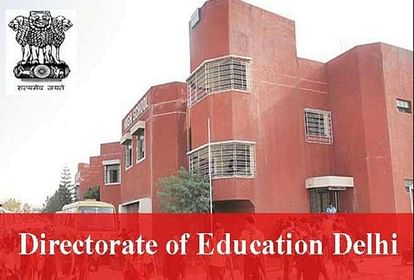 Delhi Directorate of Education
Expansion
Students indulging in violence in government and government-aided schools of Delhi will be expelled from the school. Apart from this, he will not even get admission again. The Directorate of Education took this decision in view of increasing incidents of violence in schools.
On behalf of the Director of Education, instructions have also been issued to the principals of government and government-aided schools in this regard. Last week, a Class XII student of a government school in Indrapuri attacked a physical education teacher with a knife. The teacher was seriously injured in the incident. Last week, the directorate had sought suggestions from all stakeholders (teachers, students and parents) to prevent such incidents.
The Directorate of Education received suggestions from all, after which it has been decided that the school principal can take disciplinary action against the student in all such cases. In the instructions sent to the school administrators, it has been said that in case of violent activity, the student should be directly expelled. Do not re-admit him in the school. A decision can also be taken to expel the student for admission in some other school. If this happens, the student will not be admitted to any other school until the period of expulsion is over.
Disciplinary measures such as expulsion will be taken in extreme cases involving a serious offense where the further retention of a student in the school is likely to endanger the life-safety of the student-staff. It has been clarified in the instructions that no such measure shall be taken without giving a reasonable opportunity to the parents of the student to show cause against the proposed action. In such cases the First Appellate Authority will be the DDE Zone while the Second Appellate Authority will be the DDE District. The Director of Education will continue to have the authority to review all such decisions.

Schools instructed to set up discipline committees

According to the Director of Education, there is a threat to the safety of students and teachers due to incidents of violence in the school. The director has also asked to constitute a disciplinary committee in every school. It will be chaired by the school principal while the vice principal of the school, senior most teacher of the school, class teacher and EVG counselor will be included as members.