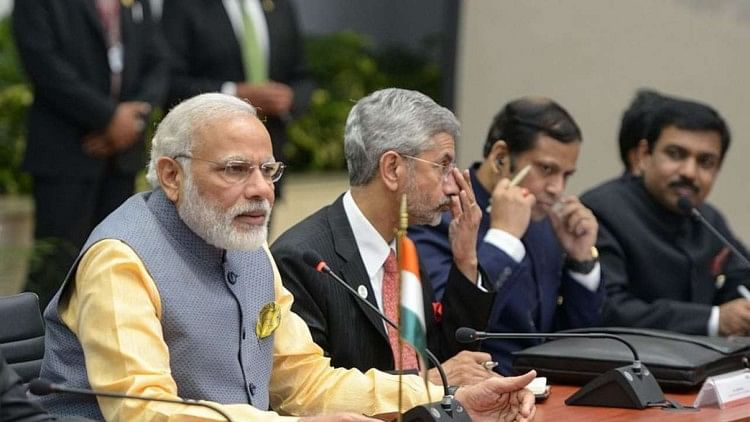 Many politicians of the world will visit India
– Photo: Social Media
Expansion
The increasing influence of India in the global scenario is the effect that the interest of many countries of the world has increased in India. Due to this, many heads of state and politicians of the world will visit India in the next few months. Among these, the names of German Chancellor Olaf Scholz, French President Emmanuel Macron and Australian Prime Minister Anthony Albanese are prominent. The purpose of the visit of these leaders is to strengthen bilateral relations between the two countries, promote mutual cooperation in energy, trade, technology, defense production, health care sector.
These veteran politicians of the world will come to India

Significantly, the visit of these leaders to India is taking place at a time when food and energy security is being affected all over the world due to the war in Ukraine. As per reports, German Chancellor Scholz may visit India at the end of February. And the Australian Prime Minister will come to India in March. The French President may also visit in March but the dates for his visit have not been decided yet.
Apart from these, Egyptian President Abdel Fattah al-Sisi will also visit India this month and will attend the Republic Day parade as the chief guest. Foreign ministers of G-20 countries will also reach India on March 1 and 2 to attend an important meeting of foreign ministers in New Delhi. Along with this, 'Raisina Dialogue' is to be organized on March 2 and 4, in which many foreign ministers will also come to India to participate. Apart from these, Nepal's PM Pushpa Kumar Dahal, Crown Prince of Saudi Arabia and Prime Minister Mohammad bin Salman bin Abdul Aziz Al Saud can also visit India in the next few months.
Keeping an eye on China's challenge

This will be the first visit of German Chancellor Olaf Scholz to India as head of state. In his meeting with Prime Minister Modi, there may be a discussion on increasing cooperation to deal with the growing challenge of China in the Indian Pacific Ocean. There can also be a discussion with the heads of state of Australia and France to increase cooperation to deal with the challenge of China. Foreign policy sources have been quoted as saying that in talks with the Australian PM, there will be talks on increasing cooperation between the two countries for trade and maritime security.

There can also be talks with France on increasing defense and strategic cooperation. There are also reports that there may be talks between India and France on the purchase of Marine version of Rafale jets during Emmanuel Macron's visit to India, although nothing has been officially said about it yet.