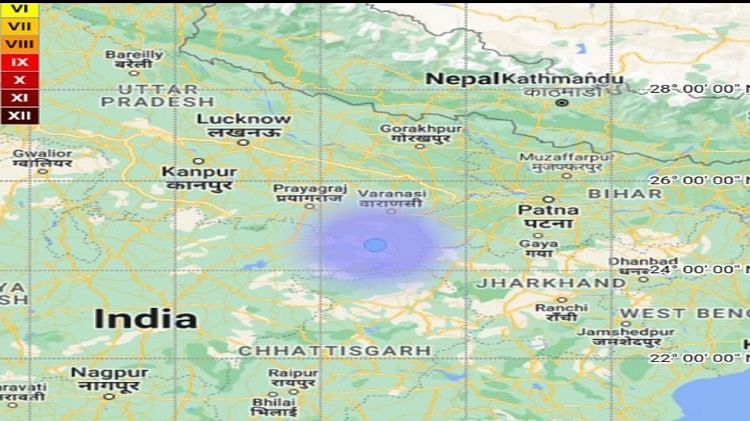 Earthquake.
Photo: Amar Ujala.
Expansion
Mild tremors of earthquake were felt in Kishtwar district of Jammu and Kashmir late on Sunday night. Its intensity was recorded at 3.6 on the Richter scale. Its center was 10 kilometers below the ground. No loss of life or property was reported from any part of the district.
Earlier on Thursday night at 7:55 pm, earthquake tremors were felt in Jammu and Kashmir. Its intensity was measured at 5.9 on the Richter scale. Its focal point was the Hindu Kush region (Afghanistan). It was 200 kilometers below the ground.
Due to the tremors that came for a few seconds, people came out of their homes in many areas. The tremors were also felt in Delhi, NCR and many other parts of the country.
Earthquake tremors were felt in the districts of Jammu, Rajori, Poonch, Kathua, Srinagar etc. in the state. Many areas in Jammu and Kashmir are sensitive to earthquakes. Tremors have been felt regularly in these areas. The state has also suffered major tremors of earthquakes several times.