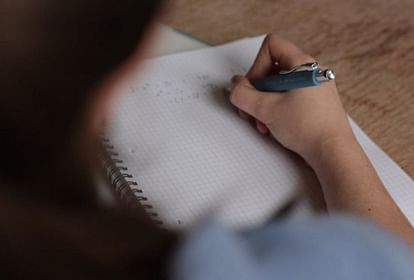 symbolic picture
– Photo: Pexels.com
Expansion
We all have to face trials in our life. During this, many students also experience exam stress before and during the exam. This stress is a result of the pressure to perform well and the fear of meeting the expectations of oneself or others. We can feel the pressure of exams in the form of loss of sleep and appetite and difficulty in concentrating.
essential to relieve stress

In the form of psychological effects, this stress also shows emotional symptoms like anxiety, irritability and helplessness. In such a situation, it is very important to remove stress in time for better results in the examination. For this, along with paying special attention to our food and drink, it is necessary to get enough sleep. We must also do yoga and exercise during this time. It is also important to take care of yourself during exam time by making time for activities you enjoy. Stress can be avoided by maintaining a good study schedule, taking breaks, and practicing relaxation techniques during exams.
Follow these methods to reduce stress
Practicing relaxation techniques such as deep breathing, meditation and regular yoga practice to calm the mind.
Make time for physical activity, even if it's just a few minutes of stretching or a short brisk walk.
In view of physical and mental health, make sure to get proper sleep before and during the examination.
It is important to take short breaks in between to energize yourself while studying.
During the short break, you can do positive and favorite work.
If you feel lonely and helpless before or during the exam, do share your problem with your family, friends or seniors.
In some severe depressive cases, the help of professional psychologists can also be taken.
Avoid discussing questions with classmates immediately after the exam is over. Some answers may be different. It is not right to regret in such a situation.
Positively enjoyable work should be done after the exam is over.