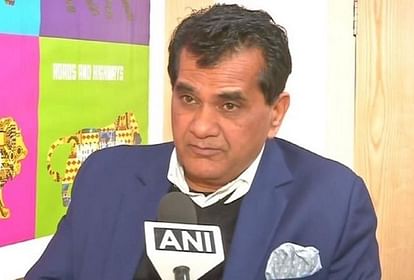 Amitabh Kant
Photo: ANI
Expansion
India on Thursday said the Russia-Ukraine issue cannot block other major topics in the ongoing G20 meetings under its chairmanship. Country's Sherpa Amitabh Kant, citing the statement given by Prime Minister Narendra Modi, said that this is not an era of war, but an era of diplomacy.
Amitabh Kant, after holding an hour-long bilateral meeting with Russia on the sidelines of the ongoing second Sherpa meeting in this picturesque village in Kottayam district, said the world is facing several challenges after the COVID-19 pandemic and the G20 is working to deal with them. Is responsible.
He said that there is the challenge of the post-corona crisis of 200 million people falling below the poverty line, the challenge of 100 million people losing their jobs, the challenge of global debts, the challenge of climate action, the recession of one-third of the economy. There is the challenge of debt, and the challenge of global debt affecting 75 countries of the world.