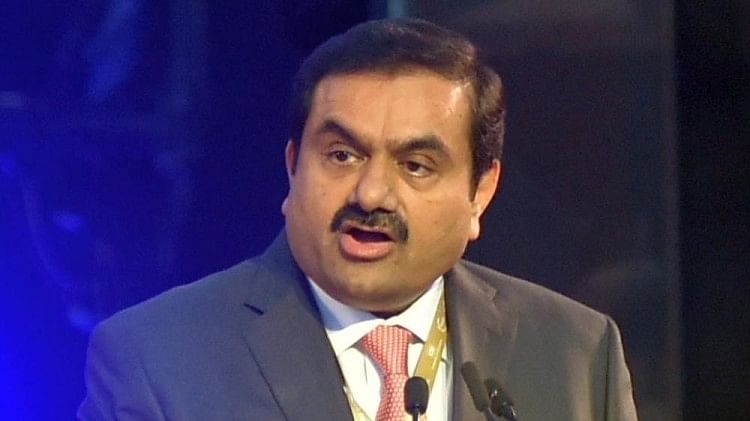 Gautam Adani
– Photo: Social Media
Expansion
Gautam Adani, the world's third richest man, answered many questions on Saturday. In an interview given to a media group, he said on the question of Prime Minister Modi's closeness behind the success of Adani Group, that it is a baseless thing. We do business in 22 states. There is no BJP government in all the states. He said, Adani group is doing business in Left ruled state of Kerala, Mamata didi's West Bengal, Naveen Patnaik's Odisha, Jaganmohan Reddy's and even KCR's state. We do not have any problem in any state.
Adani said, I would like to tell you that you cannot take personal help from Prime Minister Modi. You can talk to them on national policies, but when policies are made, they are for everyone, not just for the Adani group.
I do business, Rahul Gandhi Politics

During the interview, Gautam Adani also gave a candid reply on the repeated allegations made by Rahul Gandhi. He said, Rahul Gandhi is a respected leader and he also wants the progress of the country. He said, I consider the allegations made by him only as political statements and do not take these things seriously. He said, Rahul Gandhi has to run a political party, there is a fight for his ideology. There are allegations and counter-allegations. I am a normal industrialist and do my work, while Rahul Gandhi works according to his own.
mukesh bhai my very good friend

Gautam Adani also gave answers regarding veteran industrialist Mukesh Ambani. He said, his father Dhirubhai, the founder of Reliance Industries, is a role model and an inspiration for us. His son Mukesh Ambani is a very good friend of mine and I respect him a lot. He has contributed a lot in the progress of the country. He has given a new direction to Reliance with geo, technology, retail sector apart from his business of petrochemical.

India will stun the world in the years to come

Adani said, my business figures have increased because the country is on the path of progress. The condition in which India will be after 20 to 30 years from today will astonish the world. He said, no one can stop India's progress now.