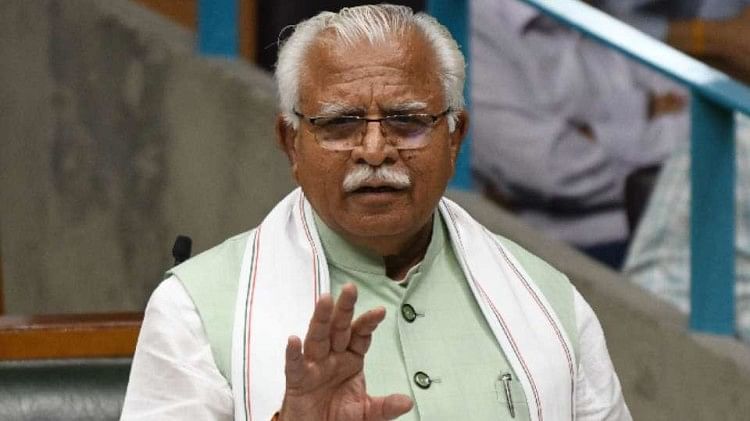 Haryana Chief Minister Manohar Lal.
– Photo: Amar Ujala (file photo)
Expansion
The Haryana government is going to auction the favors received by Chief Minister Manohar Lal. For this, the government has started the chief minister's gift portal. Through this portal, these gifts can be purchased by bidding online. The cost of the gifts has been kept from Rs 5,000 to Rs 75,000. The gifts will be presented to the bidders by the Chief Minister himself at a function later.
Additional Principal Secretary to the Chief Minister and Director General, Information, Public Relations and Languages ​​Department, Dr. Amit Agarwal formally inaugurated the Chief Minister's Gift Portal at Sant Kabir Kutir on Sunday. He said that Prime Minister Narendra Modi has also auctioned the gifts received in his life through the portal and the amount received from it was used in 'Namami Gange Cleanliness Campaign'.
The Chief Minister also thinks that the money received from the gifts will be used in the Chief Minister's Relief Fund. Later this amount will be used for some special social work. Dr. Aggarwal said that the base amount of each gift has been mentioned on the Chief Minister's gift portal. If the bidder so desires, he can also collect the gift by courier.
Auction of first phase gifts till February 28

Dr. Amit Agarwal said that the online portal has started from today and it will continue till February 28. After this, the portal will be reopened three or four times in a year in a phased manner. In the first phase, 51 gifts will be auctioned. any person www.cmuphaarhry.com One can participate in the auction of these gifts by registering at You can also contact on 7087513186 for any kind of information related to the portal. He said that cards would be issued to journalists for entry into the library located at the Chief Minister's residence. Journalists can also donate books to the library located at the Chief Minister's residence.