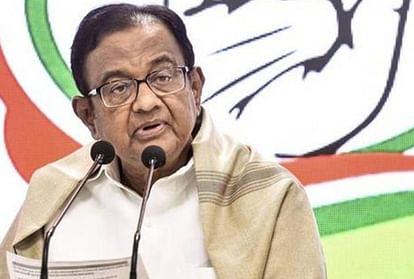 P Chidambaram.
– Photo: PTI (file photo)
Expansion
Senior Congress leader and former Union Finance Minister P Chidambaram on Saturday said India is growing but the growth rate is falling sequentially quarterly and the economy is slowing down. Chidambaram also accused the central government led by Prime Minister Narendra Modi of neglecting the poor and the poorest of the poor.
Indian economy slowing down: Chidambaram
He said that the reality is that we are growing, but there is a quarter to quarter growth or a decline in successive quarters. Like 13.2 percent in the first quarter, 6.3 percent in the second, 4.4 percent in the third and I estimate it to be between 4.1 percent to 4.3 percent in the fourth quarter. That is, it is a falling quarterly growth rate, which means that the Indian economy is slowing down. Chidambaram said these things in a program of a media organization.
There is no pride in saying that I am the king of the blind: Chidambaram
Asked about India's fast rise among the world's major economies, the former finance minister said there is no arrogance in saying that I am the king of the blind. The point is that even when China grows at three per cent or 3.5 per cent, it will increase its annual wealth or annual output many times more every year than India's seven per cent growth rate.