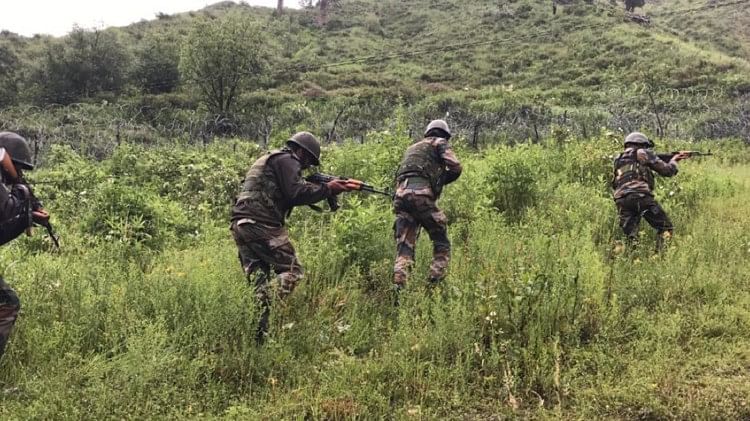 jawans posted on LoC
– Photo: Amar Ujala
Expansion
Security forces have achieved great success in Jammu and Kashmir. Army has killed two intruders on the Line of Control in Balakot. At present, the search operation is going on. There was alert on the border after Rajori's Dhangari attack.
According to the information, a campaign is being conducted to nab the terrorists involved in the Dhangri attack. Vigilant troops deployed along the border in Balakot have so far traced and killed two terrorists. The area has been cordoned off and action is on.
Operations to nab terrorists involved in the #Dhangri attack continue.

Alert troops deployed on border fence in #Balakot

Detected and neutralized two terrorists so far. Area has been cordoned off and operations are in progress. @adgpi @NorthernComd_IA

— White Knight Corps (@Whiteknight_IA) January 8, 2023
Seeing suspicious movement along the Line of Control in Balakot, the army fired rockets along with weapons.
Earlier, in the Balakot sector of Mendhar sub-district of Poonch district on the India-Pakistan Line of Control, the Indian Army fired rockets along with light weapons late on Saturday evening after seeing some suspicious movement from across the Line of Control. After which the suspicious activity stopped.

According to the information, at around 7.50 pm on Saturday late evening, Indian Army personnel deployed in the Dabbi area, located in front of the fencing on the Line of Control of Balakot sector located on the Line of Control of Balakot sector of Upazila Mendhar, infiltrated a group of suspected terrorists from the Pakistan occupied area. Saw the attempt.
On which the army personnel first fired with light weapons to stop those suspects. Even after this, the suspects/infiltrators did not desist from moving forward, then the army personnel fired two to three rockets using rocket launchers.