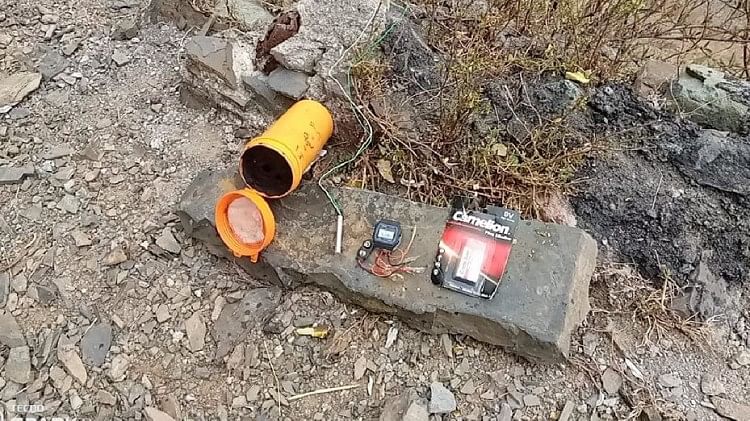 IED recovered in Rajori
Photo: Samvad
Expansion
Due to the vigilance of the local people, the terrorist attack was foiled in Dandot village under Budhal police station area of ​​Rajori district. The terrorists had planted an IED with a timer under a bridge, which was seen by the people in time and informed the security forces.
According to the police, an IED was found planted under a bridge in Dandot village, about 8 km from Budhal on the Budhal-Sungadhi road. As soon as the information was received, the Budhal police and the army from Samot reached the spot with the help of bomb disposal squad and took possession of the IED and defused it by going to a remote place.
An army official said the IED was also fitted with a timer, which made it appear that the terrorists had planned to detonate it when a passenger vehicle was passing by, or there was a crowd of people around.
The IED has been detected and defused in time. The police appealed to the people that if they see any suspicious object anywhere, they should immediately inform the police or the army.