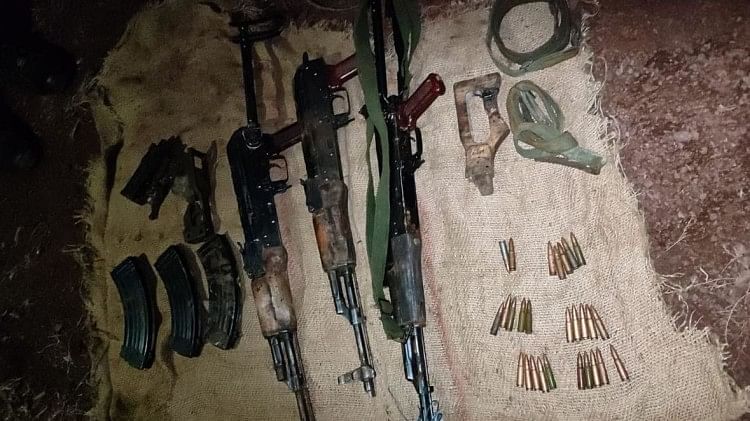 Poonch
Photo: Samvad
Expansion
In the joint search operation of the security forces in Poonch district of Jammu division, the hideout of the terrorists was destroyed in Bachianwali Nabanna area of ​​Surankote tehsil late on Sunday evening. During the search, 3 AK 47 rifles, 3 AK magazines, 28 rounds, one UBGL thrower and other articles were recovered from the hideout.
An official said that on Sunday, 16 Rashtriya Rifles, Police SOG Surankote and 15 Grenadiers of the Army were conducting a search operation in Bachianwali Nabanna area of ​​Poonch district. Meanwhile, in the late evening, the security forces found a terrorist hideout in a natural tight cave in the forest, which was demolished by the security forces taking precautions.
Weapons and explosives were recovered from the spot. It may be noted that since the terrorist attack in Rajori's Dhangari, the security forces are continuously conducting search operations in Poonch district. Bachianwali area of ​​Surankot tehsil used to be a stronghold of terrorists during the period of terrorism, where a large number of terrorists used to camp.