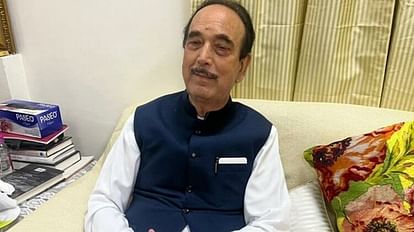 Ghulam Nabi Azad
Photo: ANI
Expansion
Former Rajya Sabha MP and founder of the Democratic Progressive Azad Party, Ghulam Nabi Azad said on Tuesday that Prime Minister Narendra Modi never worked with him in a spirit of revenge. While being the Leader of the Opposition in Parliament, he was vocal in opposing the BJP on many issues, but PM Modi still treated him like a politician.
Ghulam Nabi Azad said, 'I should give credit to Modi for what I did to him. He is very generous. As the Leader of the Opposition, I have not spared her on any issue, be it Article 370 or CAA or Hijab issue. But he behaved like a politician, did not take revenge.
At the same time, he said that it is foolish to call G23 as the spokesperson of BJP. If it was so then why did the Congress make him an MP. Why was he made MP, general secretary and office bearer. I am the only one who has formed the party. The rest are still there. This is a malicious, and childish allegation.