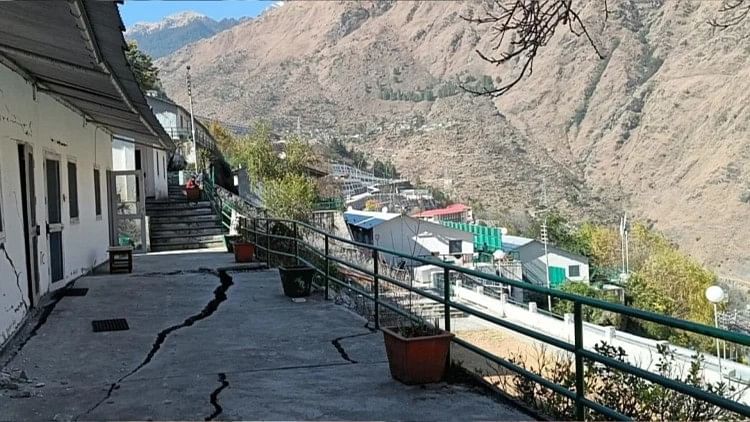 Joshimath
– Photo: Social Media
Expansion
Amidst the landslide in Joshimath, the Central Government announced on Tuesday that a micro-seismic observation system would be set up in Joshimath. Land, Science Minister Jitendra Singh gave this information during the Indo UK Workshop of Geosciences. He told that the work of installing micro seismic observation system will start from Wednesday.
During the workshop, the Union Minister told that Joshimath comes under the very sensitive earthquake zone five and there is constant seismic tension here. Due to this, mild earthquakes keep coming in this area. It is believed that due to these mild earthquakes, the strength of the stones present in the land of Joshimath has decreased. Apart from this, cracks are increasing in the land of Joshimath due to environmental reasons such as large amount of water flowing from the mountains and going into the passes of the mountains.
The Union Minister said that in the next five years, the Science Ministry will set up a microseismic observation system at 100 places including Joshimath. In the last two years, 37 microseismic observation systems have been set up across the country. With their help, seismic real time data will be available. Due to which the reason for such subsidence of the land will be known. Also, with the help of this data, it will be possible to help in the safe construction of houses and infrastructure.
Jitendra Singh said that there is an urgent need to increase research on the process of damage to the earth's crust and sub-crust layer. He said that natural calamities have increased rapidly in India, which needs to make a strategy to prevent them. In the last 50 years, a lot of work has been done in understanding natural disasters. International cooperation is needed to increase it further in the future.