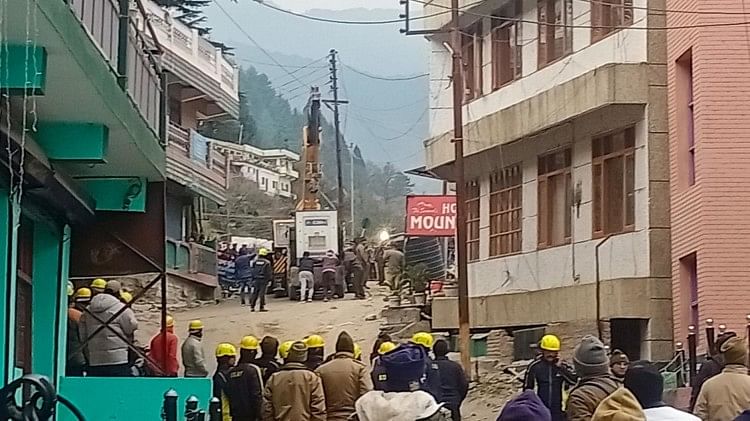 Joshimath
– Photo: Amar Ujala
Expansion
The complete displacement of Joshimath, which is facing landslides, is not appropriate, but safe and less dangerous places should be treated. It is believed that the team returned after visiting Joshimath. However, the team will re-survey Joshimath before reaching any conclusion.
Team member of three institutes Prof. of Geography Department of HNB Garhwal Central University Srinagar. Mohan Singh Panwar, Deputy Director General of Geological Survey of India (GSI) Dr. Senthiel and Prof. of University of Delhi. Tejveer Rana and Prof. CV Raman went to Joshimath city to find out the scientific and social basis of landslides.
Pro. Panwar said that from the point of view of survey, Joshimath city has been divided into five zones. These include high impact, medium impact, low impact, safe and outlying areas. Accordingly, the team is preparing the report. Suggestions will be given to the government which are safe, low affected and medium affected areas. He said that it has also been seen that the rules made for the construction work have not been followed. It is suggested to follow it in future.