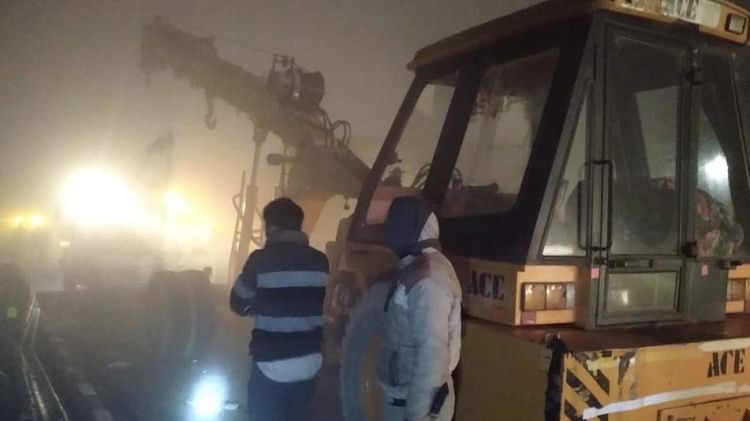 police on the scene
– Photo: Amar Ujala
Expansion
A bus full of passengers overturned due to dense fog on the Agra-Lucknow Expressway in Kannauj district. Three people died in this accident, while 17 passengers were seriously injured. He was sent to the Medical College for treatment.
According to the information received, a private bus was going from Delhi to Lucknow from around 11 pm on Sunday night. During this, due to fog, it overturned uncontrollably near Bansuria village of Thathia police station area. Three people died on the spot in the accident.
At the same time, 17 people have been seriously injured. As soon as the information about the accident was received, station in-charge Kamal Bhati reached the spot and immediately admitted the injured to the medical college. Station in-charge told that the dead have not been identified yet. The number of dead may still increase. Treatment of the injured is going on.