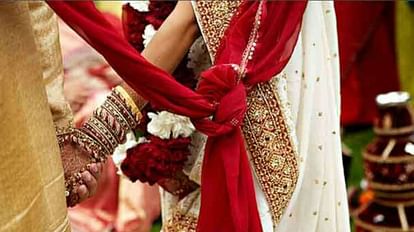 petition for marriage with prisoner
– Photo: Social Media
Expansion
A strange case has come to light from Karnataka. A prisoner convicted in a murder case here has been granted parole for 15 days by the Karnataka High Court to get married. This is a very unique case of granting parole to a convict for marriage. A petition was filed in the court by the mother and girlfriend of the person serving the sentence for this.
What is the whole matter?
In fact, in Karnataka, a young man named Anand has been sentenced to 10 years by the court in a murder case. He is currently serving his sentence in the Bangalore Central Jail. Anand's mother Ratnamma and his fiancee G. Neeta had recently filed a petition in the Karnataka High Court seeking emergency parole.
Ratnamma said in her plea that both her sons were in jail. He is elderly and suffering from many ailments. His wish is that Anand marries Neeta. She wants to see her dynasty grow. Ratnamma said Neeta is in love with Anand since nine years. Both want to marry of their own free will. In the parole petition, girlfriend Neeta had expressed apprehension that if Anand was not released and did not get married soon, she would be married to someone else.