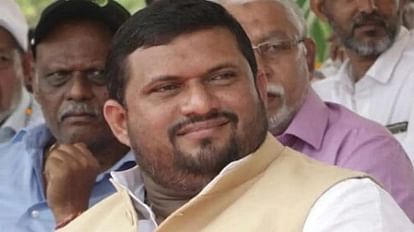 Lakshadweep MP Mohammad Faizal
– Photo: Social Media
Expansion
In a relief to former Lakshadweep MP Mohammad Faizal, the Kerala High Court on Wednesday stayed his 10-year sentence in an attempt to murder case. The court granted the same relief to the other three convicts in the case, including Faizal's brother. The detailed order of the High Court is not yet available. Deputy Solicitor General of India (DSGI) Manu S, who represented the island administration, confirmed the High Court order.
Lakshadweep administration opposed the relief

The Lakshadweep administration had opposed suspending the sentence of the convicts, saying that granting them relief would shake people's faith in the judicial process. The administration further stated that the crime committed by Faizal and his brother, who was a teacher in a government school, had shocked the society of the island archipelago, where very few crimes are reported. Hence, their release Wrong message will go in the society.
There were a total of 37 accused in the case

There were 37 accused in the case. Two of them had died and the trial against them was over. Of the remaining 35, four accused, including the disqualified MP and his brother, were convicted and sentenced to 10 years in prison, while the rest were acquitted.
What is the matter?

In this case of attempt to murder, a case was registered in the year 2009. The lawyer associated with the case said that during the 2009 Lok Sabha elections, Padnath Salih had come to intervene in a political matter in his neighborhood. Meanwhile, NCP MP Mohammad Faizal and his associates attacked Padnath Salih. Convicted MP Mohammad Faizal said that he has been implicated under politics. He will go to the High Court against this decision.