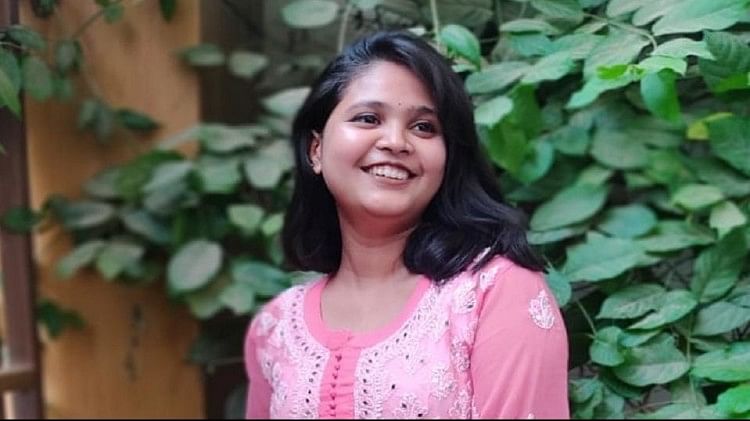 Aanchal Patel
– Photo: Amar Ujala
Expansion
Aanchal Patel, a student of Masters in Journalism and Mass Communication from Lucknow University, will be awarded the 'Late Atul Maheshwari Memorial Journalism Gold Medal'. This medal is given in the memory of Late Atul Maheshwari, the innovator of 'Amar Ujala'.
Aanchal's name has been proposed in the medal list released by Lucknow University on Sunday. Along with this, Aanchal has also won the Shri Prem Mukta Gold Medal.
Aanchal, originally from Deoria, has done MJMC from Lucknow University after doing BSC from Gorakhpur University. Aanchal wants to make her career as a teacher. Now she is preparing for NET. His father Dr. Krishna Kumar Verma is a doctor and mother Mamta Verma is a teacher.
Aanchal is influenced by her grandfather Bholanath Verma. They say that he was always devoted to the betterment of his family and always motivated them to work honestly. Dada Bholanath Verma was also a gold medalist in commerce.