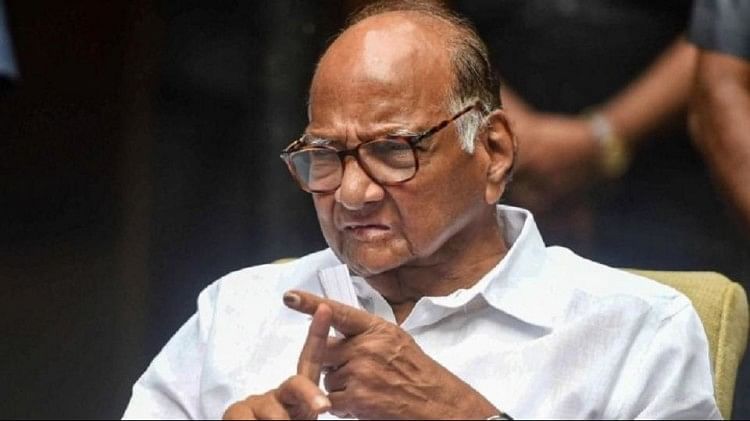 Sharad Pawar (File)
Photo: PTI
Expansion
Nationalist Congress Party (NCP) chief Sharad Pawar on Sunday supported the Shiv Sena's Uddhav Thackeray faction and the Congress to fight the 2024 Maharashtra Assembly and Lok Sabha elections together.
Pawar claimed that even after the split in Shiv Sena, most of the hardcore Shiv Sainiks are working on the ground and are standing behind Uddhav Thackeray. He said, the MLAs and MPs may have tied up with the Eknath Shinde-led Shiv Sena, but when the elections are held, they will also know what is the opinion of the people.
Thackeray had broken the alliance with the BJP after the 2019 Maharashtra Assembly elections and forged an alliance with the NCP and the Congress to form the Maha Vikas Aghadi (MVA) government in the state. The Thackeray government had fallen last year after Shinde's rebellion.
Responding to a question on the issue of alliance, Pawar said, Congress, NCP and Uddhav Thackeray should work together (for the Lok Sabha and Maharashtra elections). The Republican Party and certain groups should be included. We take decisions together on many issues, so there should be no problem in this. The NCP chief had also said last year that Maha Vikas Aghadi allies should contest the Maharashtra assembly elections together.

Lok Sabha elections are due in May 2024 and Maharashtra assembly elections are due in October next year.