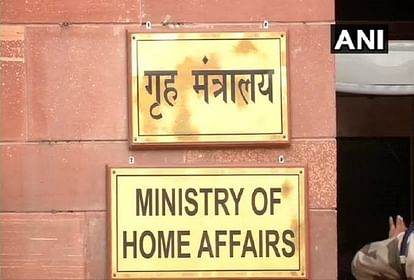 MH
– Photo : Agency (File Photo)
Expansion
Officers of the Central Paramilitary Forces are not being sent abroad for training under the Mid Career Training Program (MCTP). CAPF officers are posted on every front of security, yet they are not given the opportunity to train in other countries. IPS officers get many opportunities to take training abroad. In the 242nd report of the Parliamentary Standing Committee on Home Affairs, a question has been raised regarding this subject. The committee has also made an important recommendation regarding the CAPF officers that the Union Ministry of Home Affairs should make it a part of the training program to provide foreign training to the officers of these forces under the 'Career Training Programme'.
CAPF's big role in security duty
Every security related duty is assigned to the paramilitary forces under the Union Home Ministry. If there is an election in the country or there is a riot in a state, CAPFs are sent there. Especially CRPF has a big role in this. The ITBP is guarding the India-China border, the BSF is guarding the borders with Pakistan and Bangladesh, and the SSB is guarding the Nepal and Bhutan borders. Apart from these, forces like CISF and Assam Rifles are also doing their duty in a better way. In NDRF also, CAPF men and officers are sent on deputation. The CRPF also has to deal with anti-terrorist operations in Jammu and Kashmir, operations against Maoists in Naxal-affected states and insurgents from the North-East. Although units of other forces are also involved in these operations, their deployment is very limited.
Read also: MHA: 49 thousand crore rupees of security forces stuck in 12 states, 44000 crore dues of CRPF alone, this is how recovery will be done