Alia had given birth to a lovely angel a few days back. Recently, Alia told the name of her daughter to the fans. Fans are often excited to know about their daughter Raha. Alia-Ranbir has named their daughter Raha. This name is chosen by grandmother Neetu Kapoor. On the other hand, Alia Bhatt had shared a story on social media on the previous day, in which she had written some songs to make small children sleep.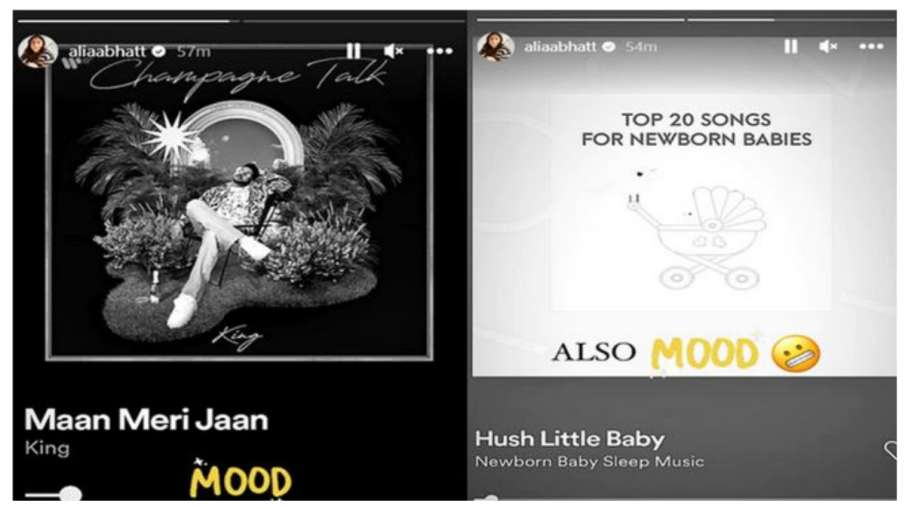 Alia Bhatt
'Bigg Boss 16': Tina Dutta did not become evicted from the house, secretly listened to everything, then reprimanded Shalin
Please tell that Alia Bhatt had shared two stories on social media. Alia named the songs in the story. In the first story, 'Maan Meri Jaan' was being played, while in the second story, the song Hush Little Baby was playing. Let me tell you that the second song is played to put small children to sleep. Seeing the story, it is understood that Alia, who has become a new mother, is enjoying her parenthood a lot. This story of Aaliya is becoming fiercely viral in the social media. Along with this, the fans are also saying that Alia puts baby Raha to sleep with the help of these songs.
Katrina Kaif of Punjab lovingly fed Halwa to Salman Khan, seeing Madhuri Dixit will also be jealous!
After becoming a mother, Alia had given information in a post that she has given birth to a daughter. While sharing the post, it was written, 'The best news of our life has come. Our baby has come into this world and what a wonderful girl she is. We cannot express this happiness at this time. We have become a blessed parents. Love, love, love Alia and Ranbir. 'Alia announced her pregnancy only after 2 months of marriage i.e. on 27 June 2022.