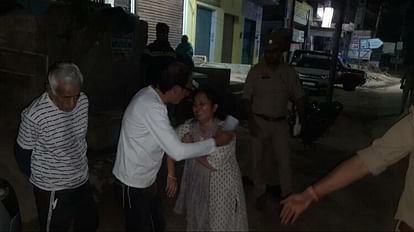 Relatives crying after Ankit's murder
– Photo: Amar Ujala
Expansion
Ankit Batra (45), the operator of the de-addiction center located at Rampark Khanpur Japti village road of Loni Tronica City Police Station area, along with his four staff did not die. After the death, the accused along with the staff fled from the spot.
Other patients at the center told that the accused had also poured petrol on their private parts during the assault. In the PM report, 11 injury marks have been found on Ankit's body. The relatives of the deceased have filed a report against five including director Vipin Thakur.
The accused is absconding since Ankit's murder. Ankit's father Arjundas, who retired from the Railways, said that his son Ankit, a drug addict, had come to know about the de-addiction center located on Khanpur village road from Google.
He had admitted his son on December 1, 2022. After this, he took Ankit out on February 6. After this, on Wednesday, his son came again drunk and started talking to the operator of the de-addiction center on the phone.