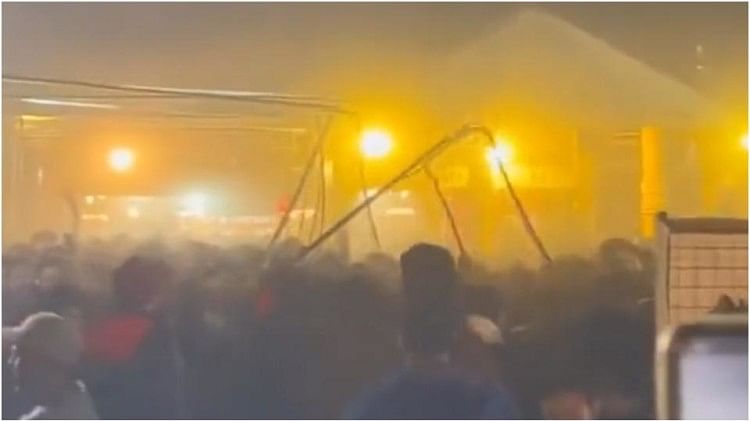 Uproar in Karachi Food Festival
– Photo: Social Media
Expansion
Pakistan's historic Karachi Food Festival fell victim to mismanagement on Sunday. On the last day of the three-day festival, people had to face chaos and stampede here. Several videos of this have also surfaced on social media, in which families have said that they faced stampede-like and molestation-like situations during the festival.
People also shared several videos of scaling walls, breaking barricades and jostling to enter the venue. On the other hand, singer Kaifi Khalil, who arrived at the festival, suddenly canceled his event amid security lapses and also issued a statement on the incident.
Mishap happened during the last day of #KhiEat2k23 , It was too bad that we still can't manage a huge event without anything bad happening.#KarachiEat #KarachiEat2023 pic.twitter.com/TnVkNqAeBE

— Rimsha Abbasi (@RimshaAbbasi_15) January 9, 2023
Flirting with girls, scuffle

There were also several incidents of molestation of girls at the Karachi Food Festival. Many videos of this have also surfaced. In some videos, the girls are seen fighting among themselves and pulling each other's hair. Omar Omari, CEO of Food Festival Pakistan, said in a statement that the festival came into existence 10 years ago with an aim to bring people together under one roof of music with a variety of delicious food. He said that even after poor security, unruly behavior of the crowd was witnessed and some very unfortunate and tragic incidents took place.