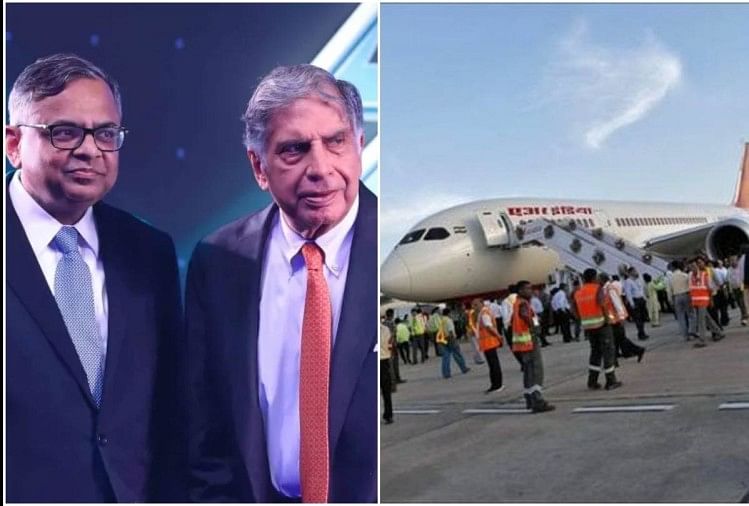 Tata Sons Chairman N Chandrasekaran.
– Photo: Social Media
Expansion
The case of Air India passenger urinating is now gaining more steam. After Campbell Wilson, Chief Executive Officer (CEO) of Tata Group-owned Air India, now Tata Sons Chairman N Chandrasekaran has given his response in this matter. He said the incident of a passenger urinating on a fellow female passenger on a flight arriving from New York in November was a matter of personal anguish for him. Earlier yesterday i.e. on Saturday, Air India's Chief Executive Officer (CEO) Campbell Wilson had apologized on this whole issue. He also informed about the action taken against the four crew members and one pilot. Along with this, he also said that the airline is also reviewing the policy of serving alcohol in flights.
Tata Sons Chairman N Chandrasekaran reacted
Tata Sons Chairman N Chandrasekaran has reacted to the incident that took place on AI 102 operating between New York and Delhi on 26 November 2022. He said in his statement, 'Air India's response in this whole matter should have been much faster. We are failing to address this situation the way it should have been.
Air India gave this clarification

Earlier, Air India in a statement said, "Air India is deeply concerned about the in-flight incidents where passengers are being inconvenienced due to deplorable acts of their co-passengers on board our aircraft." We are sorry and we are saddened by these experiences. He said that Air India accepts that it could have handled these matters better, both in the air and on the ground. He is determined to take action on the matter. Amid questions being raised over the airline not promptly reporting unruly passengers to law enforcement authorities, he advised the employees to report all incidents irrespective of any settlement reached.
Air India CEO said that Air India as a responsible airline brand has launched an extensive education program to strengthen crew awareness and compliance regarding incidents and policies for handling unruly passengers so that such incidents are avoided in future. can be dealt with in a better way. Earlier, the Directorate General of Civil Aviation (DGCA) had said on Thursday that prima facie it appears that Air India has not followed the provisions related to handling unruly passengers in the aircraft.