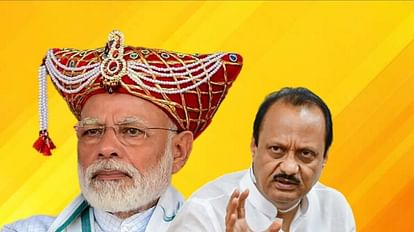 PM Modi and Ajit Pawar
– Photo: Amar Ujala
Expansion
Prime Minister Narendra Modi has got the support of Nationalist Congress Party (NCP) leader Ajit Pawar. Pawar said that it is not right to question the degree of ministers. People should pay attention to what a leader has achieved during his tenure. Pawar also mentioned PM Modi. Said that he won the elections in 2014 because of his charisma. No one voted for him on the basis of degree.
What did Pawar say?
Addressing a public meeting on Sunday about Prime Minister Narendra Modi's degree, Ajit Pawar said, 'In the year 2014, did the public vote for Prime Minister Modi on the basis of his degree? His charisma helped him and he won the election.
He said, 'Now he has been representing the country for nine years. It is not fair to ask about his degree. We should question them on issues like inflation and unemployment. Minister's degree is not an important issue.