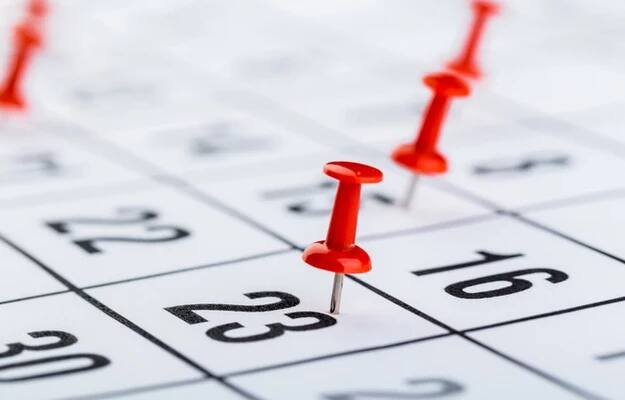 PSEB date sheet term 2 for Class 10, 12 board exams released
New Delhi:
The Punjab School Education Board (PSEB) has released the term 2 Class 10 and Class 12 exam date sheets. The board which is holding a two-term exam on the lines of CBSE and CISCE, will conduct the term 2 exams in April. According to PSEB datesheet 2022, the Punjab board Class 10 term 2 exam will be held from April 29 to May 19 and the Class 12 term 2 exams will be conducted between April 22 and May 23.
The PSEB Term 2 exams will be held for short and long answer-type questions, unlike Term 1. The board has already released the syllabus and structure of question paper for the Term 2 exams for the students of Class 5, 8, 10 and 12.
PSEB Datesheet 2022 Term 2 Class 10: Direct Link
PSEB Datesheet Term 2 Class 12: Direct Link
PSEB Class 10 Time Table 2022
| | |
| --- | --- |
| Tentative Exams Dates | Subjects |
| April 29, 2022 | Punjab-A, Punjab History and Culture-A |
| April 30, 2022 | Music Vadan |
| May 2, 2022 | English |
| May 4, 2022 | Science |
| May 5, 2022 | Music Tabla |
| May 6, 2022 | Punjab-B, Punjab History and Culture-B |
| May 7, 2022 | Mechanical Drawing & Painting/ Tailoring/ Agriculture/ Physical EducationPre-vocational: Computer Science (pre-vocational)/ Repair and Maintenance of Household Electrical Appliances/ Electronic Technology/ Repair and Maintenance of Agriculture Power Machines/ Knitting(Hand and machine)/ Engineering, Drafting & Duplicating/ Food Preservation/ Manufacturing of Leather Goods/Languages: Sanskrit/ Urdu/ Arabic (For re-appear)/ French/ German |
| May 9, 2022 | Social Science |
| May 10, 2022 | Music (Gayan) |
| May 11, 2022 | Computer Science |
| May 12, 2022 | Home Science |
| May 13, 2022 | Welcome Life |
| May 16, 2022 | Mathematics |
| May 17, 2022 | NSQF subjects – Groceries/ Automobiles/ Healthcare/ Information Technology/ Security/ Health & Lifestyle/ Travel & Tourism/ Physical Education and Sports/ Agriculture / Apparel/ Construction/ Plumbing |
| May 18, 2022 | Hindi / Urdu (Alternate Language) |
| May 19, 2022 | Health and Physical Education |
PSEB 12th Date Sheet Term 2 2022
| | |
| --- | --- |
| Expected Exam Date | Subject Name |
| April 22, 2022 | Home Science |
| April 25, 2022 | Music Vocal |
| April 26, 2022 | Philosophy (041), Geometrical Perspective and Architectural design (047), Bookkeeping and Accountancy, History and Appreciation of Art, Accountancy-II |
| April 27, 2022 | Sanskrit, Business Organization and Management, Gurmat Sangeet, Psychology |
| April 28, 2022 | NSQF Subjects- Groceries, Automobiles, Healthcare, Information Technology, Security, Health and Lifestyle, Tour and Tourism, Physical Education and Sports, Agriculture, Apparel, Construction, Plumbing |
| April 29, 2022 | Punjabi Elective, Hindi Elective, English Elective, Urdu |
| April 30, 2022 | Music – Tabla, Fundamentals of E-Business |
| May 2, 2022 | Dance, Defense Studies, Agriculture |
| May 4, 2022 | Geography |
| May 5, 2022 | Sociology |
| May 6, 2022 | General English |
| May 7, 2022 | Economics |
| May 9, 2022 | History, Chemistry, Business Economics and Quantitative Methods- II |
| May 10, 2022 | General Punjabi, Punjab History and Culture |
| May 11, 2022 | Environmental Education |
| May 12, 2022 | Computer Application |
| May 13, 2022 | Religion, Music- Instrumental, Arabic, French, German, Rural Development and Environment, Media Studies, Biology |
| May 16, 2022 | Political Science, Physics |
| May 17, 2022 | Welcome Life |
| May 18, 2022 | National Cadet Corps |
| May 19, 2022 | Computer Science |
| May 20, 2022 | Public Administration, Business Studies – II |
| May 21, 2022 | Mathematics |
| May 23, 2022 | Physical Education and Sports |