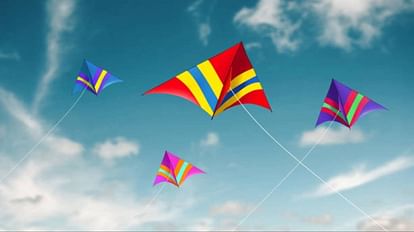 symbolic picture
– Photo: iStock
Expansion
Those who fly kites with Chinese strings are no longer safe in Punjab. The Punjab Police will keep an eye on such people through drones. Strict action will be taken if caught. This decision has been taken keeping in mind the lives of common people. All the districts have been ordered to take action in this direction with immediate effect. Earlier the sale of Chinese thread has been banned.
According to information, there is a lot of enthusiasm about kite flying in the state. Due to the approach of Basant Panchami, these cases have increased further, but for some time it is being seen that people are using Chinese string to fly kites. Due to this people are becoming victims of accidents. A few days ago, a four-year-old child was traveling in a car with his family members in Ludhiana district. During this, seeing the kite, he took his face out of the car. Meanwhile, the string of the kite got tangled in his neck. Also, there were 100 stitches on his neck and face.
He had to be admitted to the hospital in critical condition. Similarly, in Amritsar, a 28-year-old youth going on a bike got injured after coming under the grip of a Chinese thread. This required him to get 20 stitches.
A kite shopkeeper said that the Chinese string is made of nylon or synthetic thread and glass powder and metal are used to make it sharp. Similarly, in Hoshiarpur, a case of a person getting injured due to kite string has come to the fore. After the order came, police drone teams of several districts including Ludhiana, Sangrur have been formed.

Police registered 234 cases, arrested 255

According to the police, in one month, 255 people have been arrested in 234 cases registered in different districts of the state. Cases have been registered in all the districts. Inspector General of Police (Headquarters) Sukhchain Singh Gill said that police teams have recovered 11,364 Chinese door bundles (kite strings) during this period. Police is serious about the safety of the people.