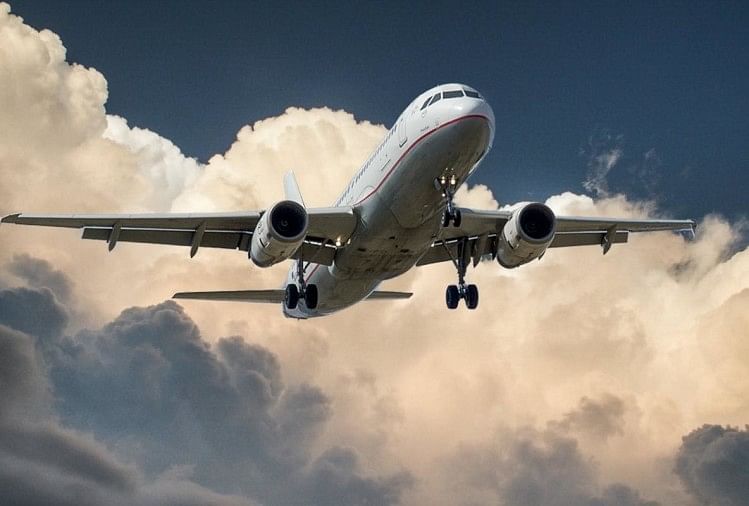 airplane
– Photo: Symbolic
Expansion
When four students of a government school in Punjab's Ferozepur district made it to the merit list of the state board exams after 12 years, the principal didn't hesitate to grant their wish of air travel. Rakesh Sharma, principal of Shaheed Gurdas Ram Memorial Government Senior Secondary School (Girls) in Zira, Ferozepur, is paying the air travel expenses of the students from his own pocket. According to Sharma, students of class 10th and 12th of the school were not making it to the merit list of the Punjab School Education Board's examination for the last 12 years.
To motivate the students to work hard on their studies, Sharma asked them about their wishes. Sharma said the students wished for 'jahaj da jhoota' (air travel) and I told them that I will fulfill their wish.
He told that I announced in a prayer meeting that if any student of class 10th or 12th secures a merit position in the board exam, I will ensure air travel to any destination of their choice within the country. Most of the students of the school are from poor and middle class families. After this four students two from class 10th and two from class 12th got merit in the final examination.
Sharma said two Class XII students, Bhajanpreet Kaur and Simranjit Kaur, had gone to Goa from Amritsar in a flight in November last year. Both had participated in the India International Innovation and Invention Expo (INEX-2022) in Goa. Bhajanpreet's father is a granthi in a local gurudwara and Simranjeet's father is a truck mechanic.

The principal of the school said that two more students will now go from Amritsar to Delhi in a flight in the last week of January. He said he would visit Rashtrapati Bhavan, Red Fort and other places in the national capital. After two students availed the air travel facility, Sharma said that 22 more students of class 10th and 12th have now registered themselves to get merit.
Sharma said that the students asked me that if all 22 got merit, what would I do in that case? I told him that I stand by what I have said. They will get 'jahaz da jhoota'." The students now associate merit with air travel. He said that when he joined the school in 2019, its rank was 48 among 56 schools in the district. He claims that now The school ranks first in Firozpur district.