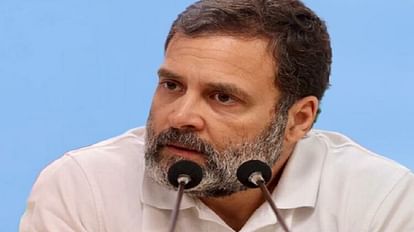 Rahul Gandhi
Photo: File photo
Expansion
Congress leader Rahul Gandhi made the Delhi Police wait for hours when they went to give the notice. Delhi Police sources gave this information. During his Bharat Jodo Yatra in Srinagar in January, Rahul Gandhi mentioned the sexual harassment issue in his speech.
Delhi Police sought information about the victim in the same case. A Delhi Police source said, on March 15, a police team waited for three hours to serve the notice to Rahul Gandhi. Even after this, Rahul Gandhi did not meet the police team. Senior officers of the Delhi Police again visited his residence on March 16 to serve him the notice.
Rahul made Delhi Police wait for hours when they reached to give notice.