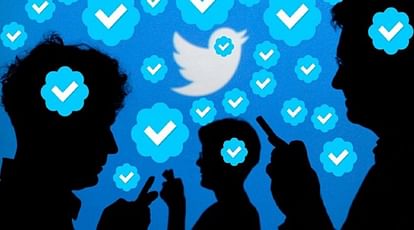 twitter blue badge
– Photo: Amar Ujala
Expansion
From April 1, Elon Musk is going to remove Twitter's legacy blue checkmark, that means now only his account on Twitter will be verified with blue tick which will pay. Elon Musk has started the paid service Twitter Blue a few months ago, under which anyone can buy blue ticks by paying a monthly or annual fee. The free Twitter blue tick is called the legacy blue tick and is the company's first and oldest verification baggage.
Now a new report is claiming that the number of fake accounts is going to be in million due to Elon Musk's move of paid blue ticks. Alan Musk, who was angry about bot accounts till a few months ago, is now promoting such accounts by taking money. Many accounts are similar in India as well, which are fan accounts of big businessmen or celebrities, but they have bought blue ticks by paying money. In such a situation, it has become a very difficult task to differentiate between real and fake.
read this also: Twitter Blue Tick: All free blue ticks will be taken away, users said – had to take it, why gave it?
Elon Musk has said that users will have to pay for Blue Tick. The blue tick will be withdrawn from the account of the one who will not pay, but in the meantime a shocking report has come to the fore. It is being said in the report that the number of followers of about 50 percent of the accounts of those who have taken blue tick by paying money is less than 1,000.
Starting April 15th only white nationalists with 30 followers will be in For You recommendations pic.twitter.com/2XExjSLncZ

— radiohead (@Eve6) March 28, 2023
Some old Twitter users with million followers have also opposed this move of Elon Musk. Researcher Travis Browne has made a big claim. Brown has been tracking Twitter Blue subscriptions since January. He has revealed that the number of subscribers of Twitter Blue is around 2,20,132 and half of them are those who have less than 1,000 followers. There are 78,059 subscribers of Twitter Blue whose number of followers is less than 100, but blue tick is present with their account.