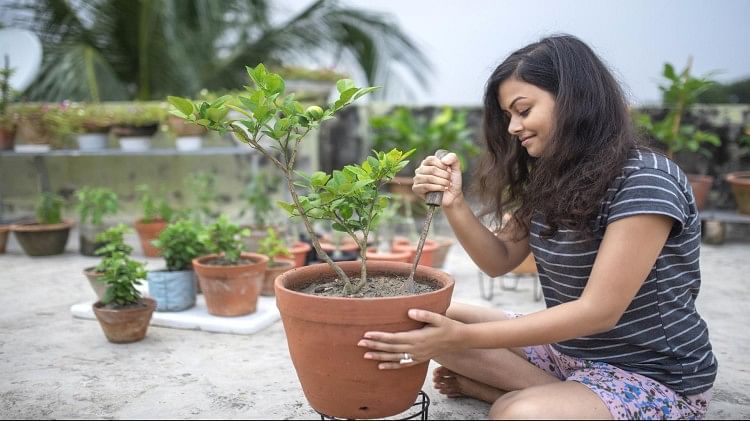 code picture
– photo: istock
Expansion
Exercising, eating well, making friends with new people and gardening can lower your risk of many serious diseases, including cancer. The mental health of the people who do this also remains healthy. This claim has been made in a research. The results of the study were recently published in the journal Lancet Planetary Health.
Researchers at the CU Boulder Institute for Environmental Studies, funded by the American Cancer Society, found that people who engage in community gardening, who consume high-fiber diets and engage in vigorous physical activity, have a lower risk of cancer and chronic diseases. The risk is greatly reduced.
Heading the research team, Prof. Jill Litt, they have long been working to identify cost-effective, comprehensive and sustainable ways to reduce the risk of cancer and chronic diseases. Pro. Litt studied 291 adults with an average age of 41.
The real secret lies in the fiber

The people of the gardening group started eating more fruits and vegetables. Pro. According to Litt, those selected for gardening consumed seven percent more fruits and vegetables per day than the other group. In fact, fruits and vegetables contain substantial amounts of fiber, which has been shown to impact the entire microbiome of the gut, including immune responses, metabolism.

how much fiber is needed

According to doctors, an adult should take 25-40 grams of fiber per day. Whereas, an average person consumes only 16 grams of fiber.
decreased stress and anxiety

People in the gardening group reported that they were less stressed and anxious since they started gardening. Linda Appel, director of Denver Urban Gardens, says her organization helps 18,000 people grow their own fruits and vegetables each year through community gardening. This is life changing for many people.