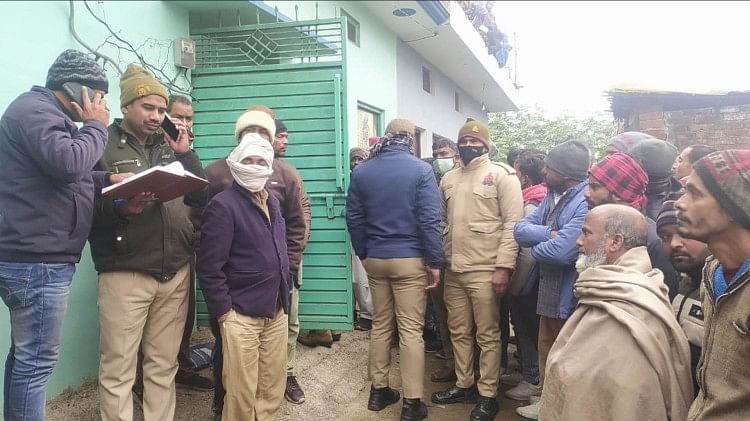 On getting information about the case, the crowd gathered and the policemen arrived.
Photo: amar ujala
Expansion
The couple along with two children died in Jhajjar locality of the town under Biswan Kotwali area of ​​Sitapur district. All four slept in the same room on Saturday night. He slept by burning Petromax to avoid cold. It is believed that all four died due to gas leakage and suffocation.
Jhajjar resident Asif (40) used to teach in a madrasa. On Saturday night, he slept with wife Shagufta (36) and daughters Myra (3) and Zaira (2) in a room inside the house. An acquaintance came to call him at around 1.30 pm on Sunday afternoon. Police was informed when the door did not open.
The police who reached the spot broke the door and reached inside, where they saw that the bodies of all four were lying in the room and there was a strong smell of LPG. Petromax was kept nearby, which is used to get relief from cold. Petromax had run out of gas. As soon as the incident was known, there was panic. SDM PL Maurya and CO Ajay Pratap Singh are probing the incident.