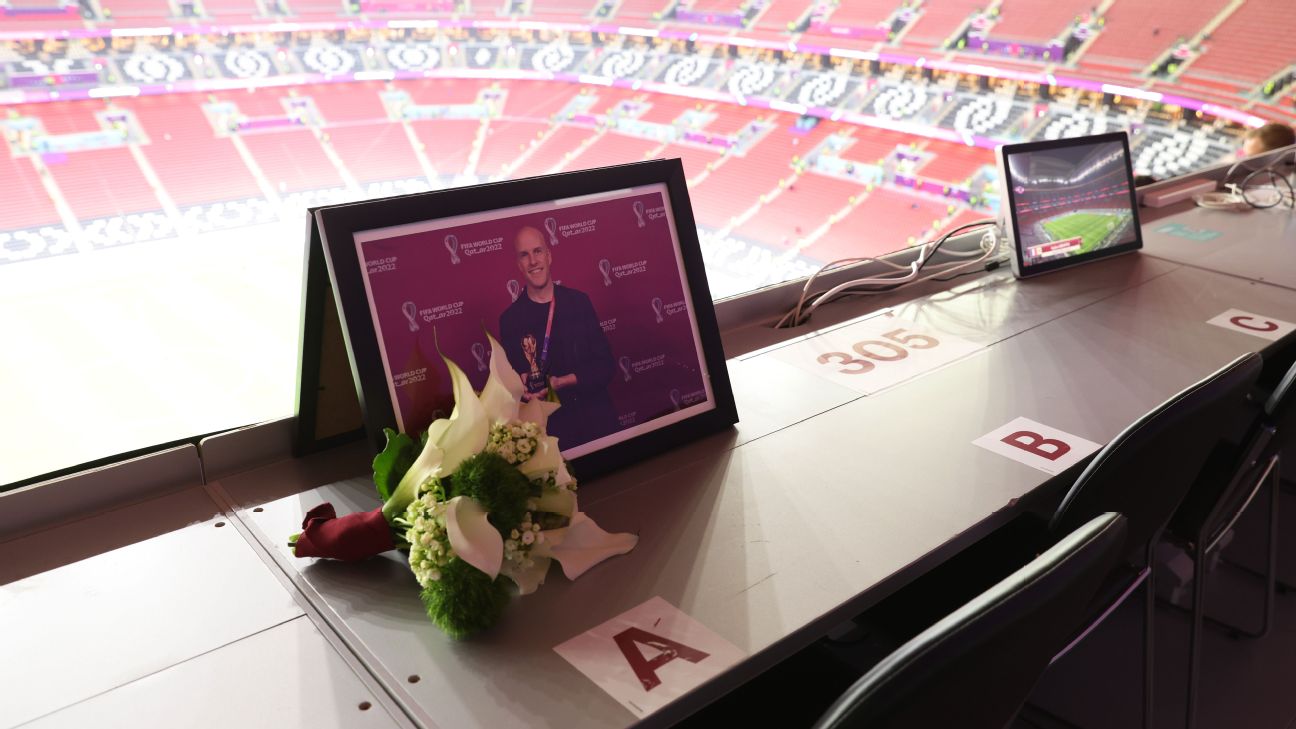 The wife of soccer journalist Grant Wahl said Wahl died of an undiagnosed aortic aneurysm last week while covering the World Cup and said there was nothing suspicious about his death.
Doctor. "Grant died of rupture of a slowly growing, undetected ascending aortic aneurysm with hemopericardium," Celine Gounder wrote Wednesday. on Wahl's Substack account, "The chest pressure he felt shortly before death could represent early symptoms. No amount of CPR or shocks could have saved him. His death was not related to COVID. His death vaccination status There was nothing nefarious about his death."
Wahl's body and possessions were repatriated to the United States on Monday following his death last week. Gounder said an autopsy was performed by the New York City Medical Examiner's Office.
Wahl, a well-known American sports writer, collapsed in the media room during the Argentina-Netherlands match on Friday and could not be saved. He was 48 years old.
Wahl fell back to his seat at Lusail Stadium during overtime, and reporters surrounding him called for assistance.
Wahl said on his podcast, "Football with Grant Wahl", that two days before the collapse he was told he had bronchitis and went to the medical clinic twice. He said on the podcast that he was not back at "100 percent" but was feeling better.
Emergency services crews responded very quickly, treated him on site for 20 or 30 minutes, and then carried him out on a stretcher.
The World Cup Organizing Committee said he was taken to Hamad General Hospital in Doha.
Wahl wrote for Sports Illustrated for more than two decades and then started his own website.
He was a prominent voice informing soccer to an American public during a time of increased interest after the United States hosted the 1994 World Cup.
He also took a critical look at the international organizing bodies of the game.
This report used information from The Associated Press.