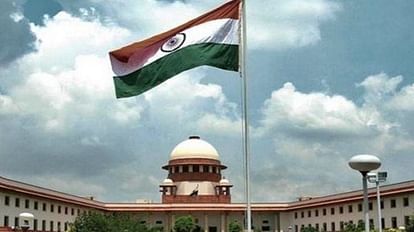 Supreme Court.
Photo: ANI
The Supreme Court said, it is the sovereignty of the Parliament to make laws, we will not interfere in it. With this remark, the apex court declined to entertain a plea to bar a candidate from contesting elections from two assembly or parliamentary constituencies simultaneously.
A bench of Chief Justice DY Chandrachud, Justice PS Narasimha and Justice JB Pardiwala said, "Candidates can contest from different seats for various reasons. It is a question of legislative policy coming within the purview of the sovereignty of the Parliament. After all, it is the will of the Parliament whether political democracy should be taken forward by giving such an option or not. Let him decide.
The bench refused to declare Section 33(7) of the Representation of the People Act 1951 as unconstitutional, arbitrary or violative of the fundamental rights of voters. This section allows a candidate to contest from two seats. At the same time, Section-70 says that even after winning both the seats, the candidate can keep only one seat with him.
petitioner's argument

Leaders contest elections from two places to show all India image

Gopal Sankaranarayan, counsel for the petitioner: The leader of a national party contests elections from two places with the intention of showing its all-India image. More money should be deposited from these candidates as by-elections will have to be held if they win both the seats, which puts an extra burden on the exchequer.

back answer
This is not unethical… If Parliament feels it, then amend the law

Back : Looking at the popularity of historical figures, there is no immorality in this. Before 1996, a candidate could contest from any number of seats. The law was amended in 1996, reducing this number to two. If the Parliament feels it, it can amend the law again. Judicial interference is unjustified.
law commission report

Burden on the exchequer by contesting elections from two places

The Law Commission has admitted in a report that allowing one candidate from two seats is an additional burden on the exchequer. This report has been made the basis of the PIL filed by advocate Ashwini Kumar Upadhyay. However, the bench said, it is a policy matter and an issue of political democracy. Parliament has to decide on this.