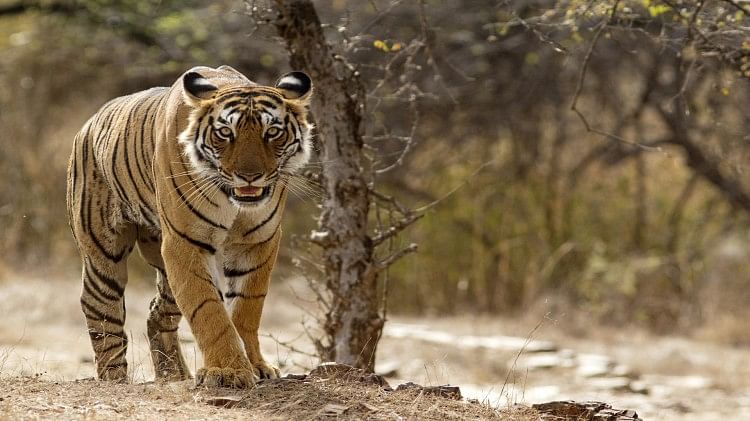 code picture
– Photo: iStock
Expansion
In view of the increasing population of tigers in the country, the central government will create more tiger corridors with the states for their protection. Most of the 116 tigers killed in the country in the last one year were due to accidents and incidents during movement. In such a situation, with the expansion of the corridor, the tigers will be able to roam free and will also be able to conserve them. At present there are 32 corridors in the country.
At the same time, the Ministry of Wildlife, along with the states, is relocating tigers from Rajasthan, Madhya Pradesh, Uttarakhand and Karnataka reserves with high tiger population to less populated tiger reserves. In this episode, recently tigers have been sent to Satpura, Mukundra Hills, Sariska and Vishdhari Tiger Reserve. In this also the focus is on the transfer of male tiger. As per the 2018 census, there are 2,967 tigers in the country. They roam freely in 54 tiger reserves and 32 corridors.
Detailed discussion on population management in the meeting held in Karnataka

The issue of tiger population management was discussed in detail in the recent meeting of the National Tiger Conservation Authority in Karnataka. It discussed the possibilities of expanding the corridor in the forest areas of states like Bihar, Odisha, Mizoram, Jharkhand, Kerala and also agreed to bring the matter again to the notice of the state government for declaring Kumbhalgarh in Rajasthan as Tiger Reserve.
Highest in Madhya Pradesh

According to the 2018 census, Madhya Pradesh has the highest number of tigers at 526. Karnataka (524) is at number two and Uttarakhand (442) at number three. After this, 312 tigers are in Maharashtra and 265 tigers in Tamil Nadu. The current census is expected to double the tiger population. In view of this, the department is rapidly engaged in the work of giving protected places to tigers.

Ministry's eye on the increase of tiger population
NTCA member secretary Dr. SP Yadav said that the ministry is keeping an eye on the increase in tiger population. It is necessary for the tiger to have enough space to roam and move freely. This will help in expansion of tiger population along with conservation. He said, the process of sending tiger from high population to less population is done from time to time. If the expansion of the corridor is done properly, then along with the further increase in the tiger population, the way for its conservation will also be easy.