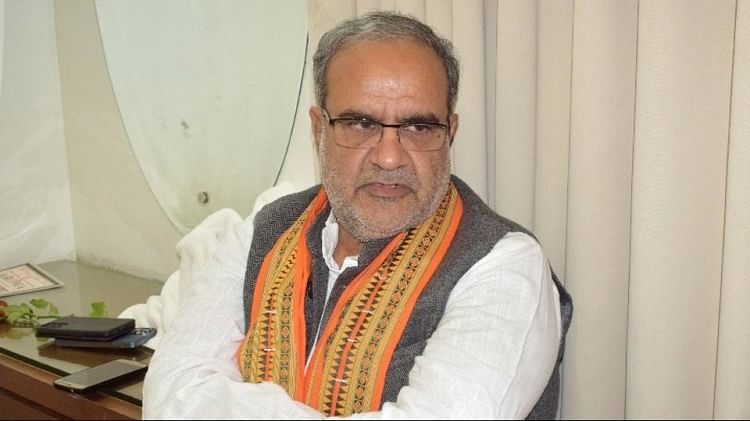 BJP State President Bhupendra Singh
– Photo: Amar Ujala
Expansion
Bharatiya Janata Party State President Bhupendra Singh Chowdhary told that the party has engaged Mr. Jai Pal Singh from Bareilly Moradabad graduate constituency, Arun Pathak from Kanpur Unnao graduate constituency, Devendra Pratap Singh from Gorakhpur Faizabad graduate constituency, Venu from Kanpur Unnao teacher constituency. Ranjan Bhadoria and Babu Lal Tiwari from Jhansi Prayag Raj teacher graduate constituency have been declared candidates for the Legislative Council elections. On Monday, 19 candidates filed nominations. Thus far this number has reached 23.
Devendra Pratap Singh from Gorakhpur-Faizabad section graduate and Dr. Diwakar Mishra from Kanpur section teacher nominated on Monday. Independents Vipin Vihari Shukla, Avinash Pratap, Sarju Prasad Dhar Dubey and Akhand Pratap Singh also filed their nominations from Gorakhpur-Faizabad segment graduates. Independents Neha Singh, Praveen Kumar Srivastava and Rajesh Kumar Ahirwar nominated from Kanpur block graduate.
At the same time, Vishwanath from Bareilly-Moradabad segment graduate, Dr. Hari Om Badal, Ram Krishna Sharma, Ashok Kumar Rathore, Shamim Bano and Imran Ahmed nominated from Allahabad-Jhansi segment teacher's constituency. Independent Vinod Kumar, Bhuvanesh Bhushan, Priyanka Yadav of SP filed papers from Kanpur block teacher's constituency.