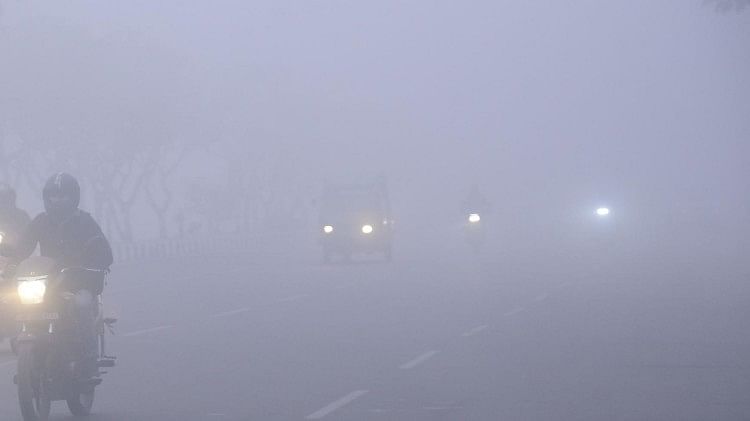 Photo: amar ujala
Expansion
After minor respite, western Uttar Pradesh has once again come under the grip of freezing cold. In some areas, a tremendous drop in mercury was recorded on Sunday. Agra remained the coldest city in the state with a minimum temperature of 3.8 degrees.
It saw a drop of 7.8 degree Celsius as compared to 11.6 degree mercury recorded on Saturday. According to the Meteorological Department, there is a possibility of cold wave in western Uttar Pradesh for the next two days. Yellow alert regarding fog is also going on in many areas of western Uttar Pradesh.
read this also – Ayodhya's six entrances will be named after Ramayana characters, this is the complete plan

read this also – Due to security reasons, the museum will not be built in Ramjanmabhoomi, preparations are being made to take over the Ramkatha Museum

According to Atul Kumar Singh, senior meteorologist at the Zonal Meteorological Center, most parts of western Uttar Pradesh will remain extremely cold for the next few days due to the prevailing northwesterly winds due to western disturbances. This is the reason that there has been a rapid drop in the minimum temperature.
According to the bulletin issued from the Regional Meteorological Center, Lucknow, the minimum temperature in Aligarh was recorded at 5.2 degrees on Sunday as against 13 degrees on Saturday. Meerut recorded a minimum temperature of 5.3 degrees Celsius on Sunday, while it was 12.6 degrees Celsius on Saturday. The minimum temperature in Muzaffarnagar was 4.5, Orai 5.2, Jhansi also recorded 6.4 degrees Celsius.