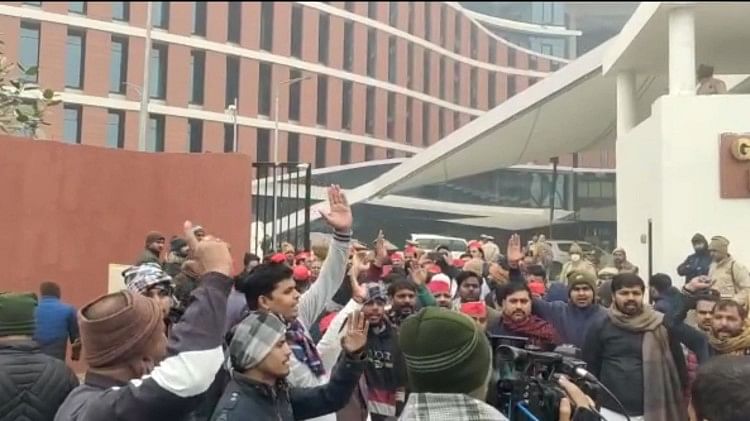 Party workers raising slogans outside the SP headquarters.
Photo: amar ujala
Expansion
Samajwadi Party's Twitter admin worker Manish Jagan Agarwal has been arrested by the Lucknow police. He is accused of making indecent remarks through Twitter.
SP national president Akhilesh Yadav has reached the police headquarters to protest against the arrest. As soon as this was known, a large number of SP leaders also reached the headquarters and raised slogans against the BJP and the Yogi government.
Three cases have been registered against Manish Jagan Agarwal at Hazratganj police station. The SP has expressed anger over his arrest and demanded that he be released at the earliest.
The arrest by the Lucknow Police is condemnable and shameful.