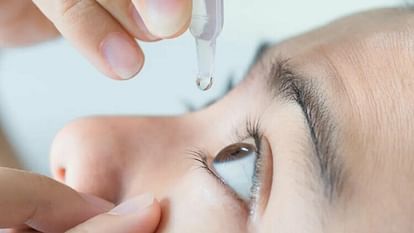 eye infection due to eye drops
– Photo: Social Media
Expansion
In the past, a sensational case of eye infection in the eyes of many people, loss of eyesight and death of some people had come to the fore in America due to the eye drops of the Indian company Global Pharma. Now the Food and Drug Administration of America i.e. FDA has claimed in its report that the plant where the eye drops were being manufactured, the condition of cleanliness was pathetic and the rules were not being followed there.
What is in the FDA report
On February 20, FDA officials came to investigate the plant of Global Pharma, a company located in Tamil Nadu, India. American officials remained in India till March 2 and continued to investigate the irregularities in the plant. Now FDA officials have released their report, in which they have claimed that the machines and tools used in the pharma company's plant were dirty and the clothes used by the employees were also not clean.
Eye Drop: Indian company recalls eye drops surrounded by controversies in America, deaths due to infection
The report claimed that the cleanliness of the entire plant was very poor. The written documents of the company were also not correct and there was a gap of several days in the training of the employees. Company records did not mention the number of times employees' clothing could be reused. The place where the packaging of medicines was being done was also not cleaned as per the prescribed standards and the place was not sterilized. It has also been claimed in the report that the elements which were being used to make the medicine were also not being tested. FDA officials in their investigation did not find the plant as per the prescribed standards and rejected it.
Cases of death of some people had come to the fore due to eye drops.
The FDA had claimed that 55 people developed eye infections after using an eye drop manufactured by a Chennai-based Global Pharma company. Some of the infected people lost their eyesight, while one person also died due to bleeding in the eye. This eye drop was being sold in the US market by the American company Delsum Pharma and Ezricare under its own brand name. This eye drop was being used to avoid dryness and irritation in the eyes. However, after the controversy, the company had recalled this eye drop from the market and appealed to the people not to use it.