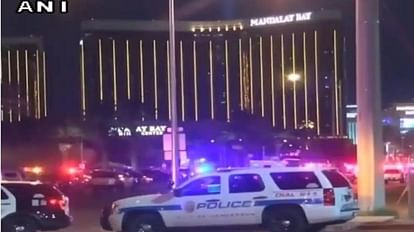 american police
Photo: ANI
Expansion
Within two days, two major incidents of shooting have come to light in California, USA. It has been told that the shooting incident happened on Monday evening local time in Half Moon Bay area here. There is news of the death of seven people. Apart from this, two people lost their lives in a shooting incident in the state of Iowa, while one person was injured. Police say that an accused has been arrested in the incident that took place in the Half Moon Bay area.
What happened in Iowa?

Two students were killed and a teacher was injured in a school shooting in the US state of Iowa in Des Moines. Police have detained several suspects for questioning.
Injured students died

According to US media, the shooting incident took place on Monday afternoon at the Des Moines Iowa Charter School. The students injured in the firing were taken to the hospital for treatment, where they succumbed to their injuries. Three people were injured in the incident, one is being treated. The third person who received bullet injuries is a school teacher who has undergone surgery. However, the officials probing the case have not yet released the names of the accused who shot.
two taken into custody

According to media reports, three people were taken into custody shortly after the shooting, about two miles away from the scene. The car has also been seized from them. However, the police have not yet made the names of the accused public. About 20 minutes after the shooting, officers stopped a car matching the description of witnesses about two miles away and took three suspects into custody, police said. Police said one of the suspects fled in a car, but officers are using a K-9 to try to track down the man.