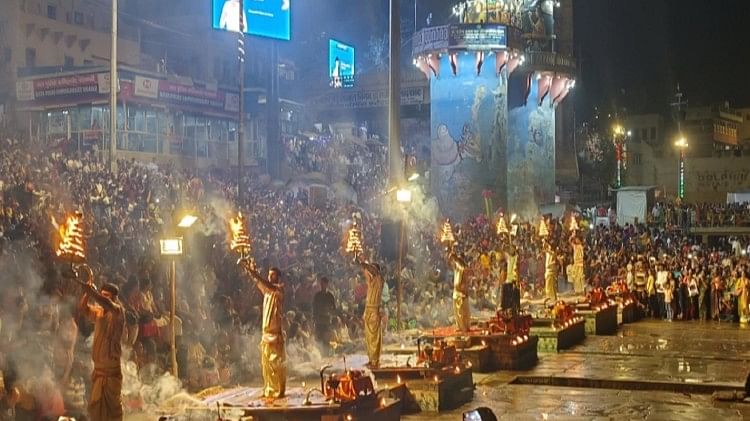 Amazing view of Ganga Aarti
– Photo: Amar Ujala
Prime Minister Narendra Modi and former PM of Japan Late. National leader of Japan's ruling party Koichi Hagiuda will come to Varanasi on Monday with a delegation to further the efforts of Shinzo Abe and to give a new dimension to Kashi-Japan friendship. In this, he will be accompanied by Hiroshi Suzuki, Ambassador of Japan to India. Under the leadership of these two, an 11-member delegation of Japan will see the aura of Kashi.
Koichi Hagiuda is currently the Chairman of the Policy and Research Council of the ruling party of Japan and a member of the House of Representatives. Under his leadership, the 11-member delegation of Japan will be in Kashi on Monday afternoon. They will visit and observe Namo Ghat, Shri Kashi Vishwanath Corridor, Ganga Aarti etc.
Along with this, he will interact with the entrepreneurs and public representatives of Kashi and also visit Sarnath. Media in-charge of BJP Kashi region Navratan Rathi told that Varanasi Cantt MLA Saurabh Srivastava and state co-coordinator of BJP's foreign relations department Dr. Manoj Kumar Shah is coordinating the visit of this Japanese delegation to Kashi.