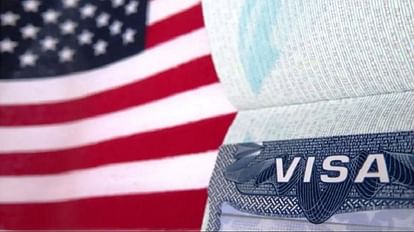 american visa
Photo: PTI
Expansion
A top US Congresswoman has hailed the measures taken by the Biden administration to reduce the massive backlog of visa applications in India, saying such long waits were unacceptable. Last week, the US sent a cadre of consular officers to India and opened foreign embassies in Germany and Thailand to handle Indian visa applicants. India is one of the very few countries that saw a significant jump in applications for US visas after travel restrictions related to the coronavirus were lifted.
Grace Meng said, pleased with the steps taken by the Biden administration

Grace Meng, 47, a member of the House Appropriations Subcommittee on State and Foreign Operations and a member of the Congressional Caucus on India, said, "I'm glad to see that steps are being taken to reduce wait times for visa applicants." The move will greatly help businesses and families awaiting the arrival of workers and loved ones from India. It is unacceptable that wait times for visas have been so long and I have pushed in Congress to eliminate these delays. Meng is the first and only Asian member of Congress from New York State.
India concerned over long waiting period for visa applicants

There have been growing concerns in India about long waiting periods for first-time visa applicants, particularly those applying under the B1 (business) and B2 (tourist) categories. For the first time in India, the waiting period for B1/B2 visa applicants was close to three years in October last year. Meng said the US and India continue to share a special relationship, and this initiative to reduce the backlog will further strengthen the strong ties that exist between our two great countries.
The H-1B visa is a nonimmigrant visa that allows US companies to employ foreign workers in specialty occupations that require theoretical or technical expertise. Indians form a large proportion of recipients of H-1B and other work visas granted to many skilled foreign workers in the tech industry.